What if I forgot my Username?
Your username is the email address you used to set up your e-Profile. If you forgot the email address, try one of the following:
Locate your registration confirmation email.
Look up your username by verifying your e-Profile account information. The system will only provide a partial username for security purposes.
You will be asked to choose between individual and business accounts.
Click 'Forgot username?' on the login screen.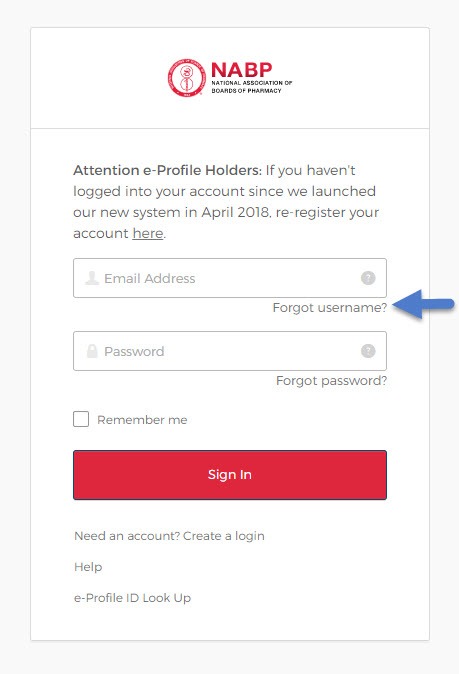 You can access your partial username by entering your e-Profile ID and date of birth or by entering your Social Security number and date of birth. Click the drop-down arrow to choose.
After entering the information, click 'Next.'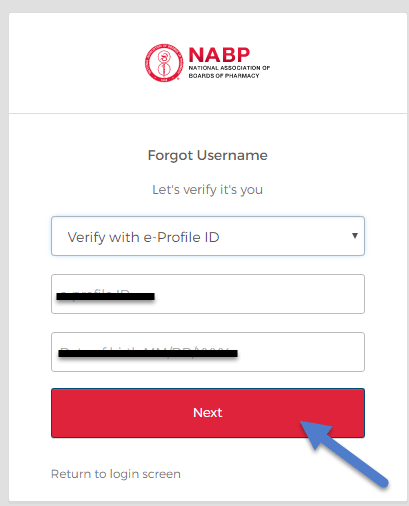 Your partial username will appear at the top of the login box.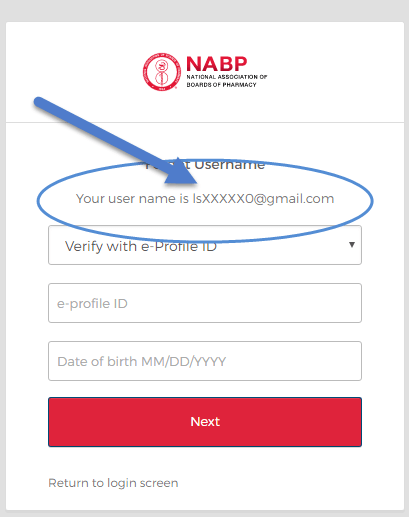 If you are still having trouble identifying your username, contact Customer Engagement at help@nabp.pharmacy or 847/391-4406 Monday through Friday, 9 AM to 5 PM Central time, or chat live with a Customer Engagement representative during business hours.