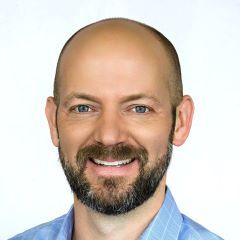 As the DSCSA interoperability deadline approaches, we at NABP remain focused on critical Drug Supply Chain Security Act (DSCSA) infrastructure and committed to helping align all sectors of the supply chain that support and provide safe medication to patients in the United States. This is the fourth blog of a series that explores steps we must take before the November DSCSA deadline. Read the first three entries here:
When legislative deadlines loom, it can be easy to feel overwhelmed and unprepared. As the final milestone for DSCSA quickly approaches on November 27, 2023, our goal is to make sure members of the drug supply chain have the connections and tools needed to ensure compliance.
Based on input from across the industry over the past years from manufacturers to dispensers, we've developed the digital platform Pulse by NABP™ to simplify DSCSA compliance for the entire drug supply chain ecosystem. 
As long-time experts on compliance, we've got you covered on your journey to DSCSA compliance. Below, we've outlined the ways trading partners can prepare for the coming November DSCSA deadline and how Pulse can simplify that experience.
What are your current DSCSA responsibilities?
Since DSCSA was passed in 2013, several key provisions have already been enacted. Crucial requirements under DSCSA include:
All members of the supply chain must become authorized trading partners and may only work with other authorized trading partners.
Upstream supply chain members must distribute electronic transaction information, transaction history, and transaction statements (commonly known as T3 information).
In addition to any existing linear barcodes, DSCSA requires each saleable product unit and homogenous cases to have a unique 2D barcode with readable product identifiers and include a National Drug Code (NDC), lot number, drug expiration date, and unique serial number.
Trading partners must develop processes and systems for managing products that are suspected of being falsified, adulterated, or counterfeit (SSFFC). Suspect products must be quarantined, investigated, and reported.
How does Pulse enable DSCSA compliance?
Come November 2023, trading partners will need to participate in a fully electronic, interoperable system that will facilitate the gathering of transaction data for prescription medication throughout the drug supply chain when required.
Don't worry, we have you covered with Pulse.
We've leveraged our 119-year history of building trusted relationships across the supply chain to create Pulse. Our digital platform has user-friendly tools built for all trading partners—from the largest manufacturer to the smallest community pharmacy—so nobody gets left behind.
Pulse also provides distinct benefits for each sector of the supply chain:
All trading partners can maintain control of their own data in their existing systems and share data only when complying with DSCSA specified requests.
Manufacturers can identify direct and indirect trading partners.
Distributors can stay in sync with state regulators and trading partners and leverage Pulse's user-friendly system to respond to standardized trace requests.
Dispensers can respond to regulator trace and verification requests, initiate verification requests to manufacturers, and initiate and respond to trading partner trace requests with Pulse's easy-to-use tools.
Regulators can efficiently connect with and initiate trace requests with all members of the supply chain, leading to reduced manual work and protected patients.
DSCSA software solution providers can identify and connect their customers with trading partners to expand their communications across the entire supply chain from manufacturers to dispensers as well as with the state regulators.
Pulse launches this fall, enabling trading partners to sign up, log in, and claim their business profile. This will allow users to get familiar with Pulse's features as they become available, continue their onboarding with training, and prevent DSCSA headaches in November.
More Considerations for Staying DSCSA Compliant
Consider the following additional compliance considerations now to stay ahead of the November 2023 DSCSA interoperability deadline:
Find or obtain your business' 13-digit Global Location Number (GLN) and the related technical format called SGLNs, assigned by GS1 US as soon as possible to avoid issues this November. To enable secure and electronic product transactions, the industry is moving towards using 13-digit GLNs and SGLNs. GLNs offer visibility by identifying who's involved in a transaction and/or the unique location of products as they move throughout the supply chain. All pharmacy and health system locations receiving product shipments from another trading partner owner are recommended to have at least one GLN in alignment with DSCSA-related data standards to ensure suppliers can continue to move product.
Ensure there is a process in place to produce serialized transaction information if a federal agent, state agent, or another trading partner sends a DSCSA specified request for information.
Review your systems and processes for DSCSA required investigations, including package-level verification. Make sure your entire team understands how to properly handle, investigate, and report suspicious or illegitimate products.
Keep an ongoing dialogue with upstream and downstream trading partners. Open communication now means more time for your day-to-day work and a smoother transition come November.
Read up on FDA's DSCSA guidance to shore up on the details.
Sign up for Pulse after it launches this fall to simplify your path to DSCSA compliance.
Continue to Stay In-The-Know on DSCSA
As the DSCSA deadline quickly approaches, we are committed to providing compliance resources.
Review these materials to help you and your trading partners stay in-the-know on DSCSA: