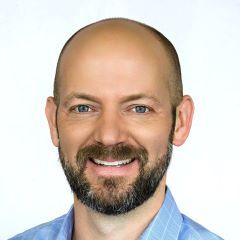 As the DSCSA interoperability deadline approaches, we at NABP remain focused on critical Drug Supply Chain Security Act (DSCSA) infrastructure and committed to helping align all sectors of the supply chain that support and provide safe medication to patients in the United States. This is the third blog of a series that explores steps we must take before the November DSCSA deadline. Read the first two entries here:
Given the limited time and amount of work remaining to meet the requirements taking effect on November 27, 2023, now is the time for the industry to align on a flexible and optional approach to compliance and digital credentialing as we discussed in our second blog entry.
Here are 4 steps drug supply chain stakeholders can take to encourage this flexible, optional approach.
1. Request Simplicity
Trading partners can work with their direct trading partners and through groups, including Partnership for DSCSA Governance (PDG) and GS1 US, to allow flexibility in DSCSA data and electronic messaging standards, such as EPCIS data sharing standard, lightweight verification, and planned product tracing, to continue flowing without unnecessary technical complexity such as requiring digital credentials.
2. Ask for Options
Encourage all DSCSA solution providers to give configurable options. Some will offer a digital credential as one of several options. However, we are concerned that there will be some solutions that force or encourage clients to adopt a single approach for additional cost. Require a flexible infrastructure to avoid making interoperability impossible for segments of the supply chain, including small pharmacies. We are working with the industry to include a more equitable and reasonable alternative of leveraging a voluntary trading partner directory in Pulse by NABPTM as a method for ensuring authorization and identity. 
3. Let the Market Decide
Early adopters should test various technological methods, including existing certificate methods, developing digital credentials, and methods being developed with Pulse. Trading partners should campaign for broader adoption based on a technology's demonstrated value and merits and avoid rejecting existing infrastructure.
4. Work with NABP
Consider working with us to allow state regulators and trading partners to leverage a more straightforward, practical path to meeting the November 2023 DSCSA deadline. This will allow the industry to focus on the essential tasks of direct data sharing and better prepare regulators and trading partners for the future of a well-connected supply chain. To learn more as the platform moves towards the fall 2023 launch, check out the Pulse website and join the mailing list. 
We remain committed to working with the industry to help align all sectors of the supply chain that support and provide medication to US patients. We will continue conducting, attending, and participating in industry work groups to support the state boards of pharmacy and the protection of public health.
Check back soon for the fourth blog in this series where we'll cover how trading partners can prepare for DSCSA. And in case you missed it, read our first blog from this series about compliance hurdles and the second blog about digital credentialing.