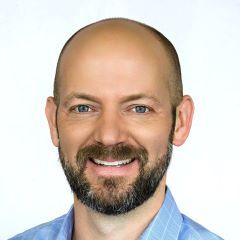 As the DSCSA interoperability deadline approaches, we at NABP remain focused on critical Drug Supply Chain Security Act (DSCSA) infrastructure and committed to helping align all sectors of the supply chain that support and provide safe medication to patients in the United States. This is the first blog of a series that explores steps we must take before the November DSCSA deadline.
With about 6 months left until the DSCSA requirements take effect, there are still a significant number of well-known hurdles for the industry to resolve. In December 2022, the Food and Drug Administration held virtual public meetings that outlined a wide variety of DSCSA compliance challenges facing the industry. If these issues are not addressed, they have the potential to negatively impact the flow of safe medicines to patients.
The 4 biggest challenges include:
1. Industry Readiness
While some manufacturers have started making transaction records available to direct customers (such as distributors or pharmacies), many have not. Full Electronic Product Code Information Services (EPCIS) implementation across manufacturers is necessary to enable and drive adoption by downstream trading partners. EPCIS is a GS1 messaging standard the industry uses to share serialized drug transactional data. It also groups this data together through aggregating the serial numbers from saleable cartons to cases, inner packs, or pallets when needed to move product more efficiently.
Many distributors report successful data exchanges and the receipt of EPCIS files, but most highlight that more time and work is needed before they can start generating outbound EPCIS transaction records. Because the distributor sector works with both upstream and downstream trading partners, significant challenges remain. Early adopters have been limited in sufficiently testing their capabilities due to limited upstream data constraints. Most concerningly, some distributors are sharing they are only now evaluating systems, which means they have not started testing even inbound file receipts.
Finally, the dispenser sector faces the greatest challenges because they are the least familiar overall with DSCSA. They also have the shortest ramp-up time to implement infrastructure and develop compliance policies. The state regulators who help monitor their compliance and can help advise are now engaging in DSCSA but have the difficult task of managing a number of activities while learning all the areas of the law. NABP has ramped up efforts in this area to help states work together to understand, develop plans, and guide the pharmacies they regulate into compliance. We remain optimistic that Pulse by NABP™ will serve as a critical tool in accelerating this journey.
2. Complete and Accurate Data
Organizations that have been steadily working with fully serialized transaction data have noted that significant time is needed to adjust systems and processes. These adjustments include analyzing the information to generate accurate transaction data for downstream trading partners.
3. Evolving Standards
GS1 US has established a DSCSA standards website, workgroups, and other useful information to guide stakeholders. The industry has largely aligned on using GS1's EPCIS standard for sharing transaction data and GS1's Lightweight Verification Messaging for verification of product identifiers. Both standards have already been updated and, as they are more widely used, will likely be revised again. Given the international and domestic scope of these standards, this will be no small feat; it will require consensus-driven adoption of updated standards and their related US implementation guides.
Product tracing is anticipated to adhere to similar message standards and implementation guides, but development is ongoing. For the foreseeable future, it is likely many will rely on email or phone calls to conduct tracing.
Product tracing, which will facilitate gathering ownership transactional data when required by DSCSA, is anticipated to adhere to similar message standards and implementation guides, but development is ongoing. For the foreseeable future, it is likely many will rely on email or phone calls to conduct tracing. NABP has done significant work in this area, including publishing a summary report in 2022. NABP has now initiated a product tracing pilot which will utilize a preproduction version of Pulse to accelerate efforts to support state regulators and trading partners in this critical capability. We are also working with GS1 and PDG (Partnership for DSCSA Governance) to utilize an initial electronic format drafted for tracing request and response.
4. Transitory Inventory and Data
A substantial amount, if not a majority, of the product in the supply chain on November 26, 2023—1 day before the effective date of the DSCSA deadline—will be missing transaction history for serialized products. We have not seen an interpretation of the law or guidance that requires distributors and dispensers to store and share salable unit level serialization data prior to the implementation date. This leads to scenarios where legitimate products will be indistinguishable from potentially suspect products when traced. It will be impossible to compile a full transaction history back to the manufacturer for products without stored transaction information. NABP continues to network with industry trade and standards organizations to understand pathways forward and provide support where Pulse or other tools can help. 
These larger hurdles—basic formatting and data flow—must still be resolved before tackling the more advanced issues, including full industry alignment on data security measures. We encourage all stakeholders to engage within their organizations, with peers, and with partners to understand these issues and work towards a clearer path to DSCSA compliance.
Check back soon for the second part of this blog series where we'll discuss digital credentialing methods. In the meantime, learn more about work we've done with trading partners to prepare for DSCSA requirements and our new compliance solution, Pulse.