Just Culture – Creating a New Regulatory Mindset
Home Study Webinar
$20 Activity Fee – available through June 29, 2026.
The concept of creating a "just culture" and the general application of just culture concepts that promote a continuous cycle of improvement are not new. However, the concept and full application have yet to be widely accepted across the pharmacy regulatory community. Instead, the current approach used in adjudicating medication errors is through fines and disciplinary measures, but this approach can overlook analysis of error causes and may not help to prevent future errors or help discover new measures to promote patient protection. In this session, attendees will learn about a broader systems approach to evaluating medication safety errors.
This home study webinar is a recording of the live activity that was held on May 12, 2023, and was sponsored by CVS Health.
How to Access the Webinar and Earn CPE
The webinar is eligible for Accreditation Council for Pharmacy Education (ACPE)-accredited continuing pharmacy education (CPE) credit. More details regarding the presentations, CPE activity credits, and browser requirements can be found in the CPE Activity Information guide.
Follow the steps below to access the home study webinar and claim CPE credit:
Log in to your NABP e-Profile and select the Continuing Education Activities tile to purchase this activity and obtain the access code and instructions.
Log in to NABP's CPE Submission Site and select the "Home Study CPE" tab.

If you do not have a log in for Learner Community, you will need to create an account.

Enter the access code provided in your confirmation email and click "Redeem Code."

Enter only one code at a time.

View the recording, complete the activity in its entirety, including watching the full video, and pass the post-test. Once completed, the Credit section will unlock.
Select the appropriate credit (pharmacy or pharmacy technician), enter your NABP e-Profile ID and date of birth, and click the "claim" button to earn credit.
Claims must be submitted within 60 days from the date you opened the activity.
Presenters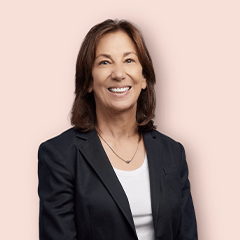 Donna Horn, MS, RPh, DPh, CHC
Senior Ethics and Compliance Officer, Fresenius Medical Care North America
Donna Horn is currently a senior ethics and compliance officer at Fresenius Medical Care North America, supporting the pharmacy and laboratory businesses. Concurrently, Ms Horn is a senior associate at Gates Healthcare Associates, where she advises clients on community pharmacy practice, regulatory compliance, medication safety initiatives, and continuous quality improvement matters. Previously, she directed the Institute for Safe Medication Practices' patient safety activities in community/ambulatory practice for over 12 years.  
Ms Horn also provides direct student instruction at Massachusetts College of Pharmacy and Health Sciences as a preceptor in the Advanced Practice Management lab. At the University of Florida, she teaches "Preventing Medication Errors" to graduate students enrolled in the College of Pharmacy's Pharmaceutical Outcomes and Policy program.  
She has more than 25 years of experience in the retail/chain community pharmacy practice setting as the privacy officer and manager of regulatory affairs for Brooks/Eckerd Pharmacy and as a pharmacist and regional pharmacy manager for Osco Drug.  
Ms Horn has served as president and chairperson of NABP, while also serving on the Massachusetts Board of Registration in Pharmacy as both a member and as president. In addition, she was elected as board director and subsequently elected as the president of the American Society for Pharmacy Law. 
Ms Horn received a bachelor of science degree in pharmacy from Massachusetts College of Pharmacy and Health Sciences and a master's degree in patient safety and medication risk management from the University of Florida College of Pharmacy's Pharmaceutical Outcomes and Policy program, where she also received a graduate certificate in patient safety and medication use. 
---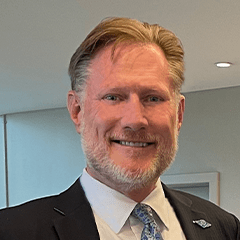 Christopher "Chris" Jerry
Co-founder, EJ Health Technologies; President and CEO, Emily Jerry Foundation
Christopher "Chris" Jerry lost his beautiful two-year-old daughter, Emily, after a fatal medication error in March 2006. After the tragic loss, he created the Emily Jerry Foundation to increase awareness of key patient safety-related issues associated with preventable medical errors, which by recent estimates have been identified as being the third leading cause of death in the United States. Over the past decade, Mr Jerry has had the privilege of collaborating with many experts in the various modalities of medicine to focus on the modification of underlying core systems, processes, and protocols to help keep patients safe and ensure the best possible outcome for each and every patient. In doing so, he has worked tirelessly with some of the brightest minds in health care to identify technology and best practices that are proven to minimize the inherent human error component associated with patient care in the clinical setting. 
Through what Mr Jerry considers his life's work, his primary objective going forward will always be to help stop tragedies before they happen, ultimately saving as many lives as possible from preventable medical errors. He is a relentless patient safety and clinician advocate who spreads a message of hope, forgiveness, compassion, and collaboration by turning an unimaginable tragedy into inspiring positive change, globally in health care, in honor of his daughter, Emily. 
---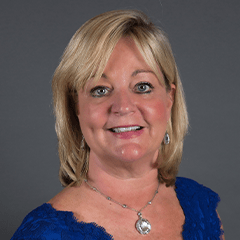 Karen Ryle, MS, RPh
Director of Outpatient Pharmacy Services, Massachusetts General Hospital
Karen Ryle is currently the director of outpatient pharmacy at Massachusetts General Hospital. There, she oversees all outpatient pharmacy operations with the goal of delivering excellent care and improving the health and lives of the people of the community. She has demonstrated a commitment to medication error prevention and "just culture," and most recently served as a member of the NABP Task Force on Safety-Sensitive Measures to Review Medication Errors.  
Her regulatory experience includes serving as a member and past president of the Massachusetts Board of Registration in Pharmacy for 15 years. She also served on the NABP Executive Committee for 10 years, including serving as president and chairperson. 
Ms Ryle has also been a disaster relief pharmacist since 2003 and is a current member of the Massachusetts Disaster Medical Assistance Team. She was deployed to Haiti after the 2010 earthquake, and she also assisted many states and United States territories after hurricanes, including Louisiana for Hurricane Katrina and Puerto Rico for Hurricane Maria. She was also deployed to El Centro, CA, on the border of Mexico, to assist with COVID-19 patients at a regional hospital. 
Ms Ryle is the recipient of many awards, including the Massachusetts Health-System Pharmacists Humanitarian Award, the American Society of Health-System Pharmacists Courage Award, and the prestigious Bowl of Hygeia. She earned her bachelor of science degree in pharmacy and a master of science in drug regulatory affairs from Massachusetts College of Pharmacy and Health Sciences.