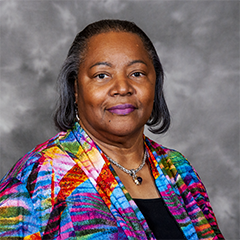 Over the past several years, the pharmacy profession has seen concerning rates of burnout in this era's so-called "Great Resignation." Pharmacists and pharmacy technicians have raised concerns over a lack of work-life balance, long hours, and understaffing because these issues have led to unsafe work conditions and, ultimately, pose a threat to patient safety. Along with observing these issues among working pharmacists and technicians, enrollment in pharmacy programs at colleges has seen a significant downturn. This lack of pharmacy students will lead to even greater staffing shortages in the future due to the lack of qualified applicants for pharmacy positions. Crucial steps must be taken to create better work environments for pharmacists, including committing to healthy workspaces, which may in turn encourage prospective students interested in the field to pursue higher pharmacy education. As the 2023-2024 NABP president, I am proud to announce that my initiative will be to provide concrete resources to support mental health and well-being for pharmacists and pharmacy staff.
Not only will this initiative support pharmacists and pharmacy technicians, but it will also create safer access to medications for patients. With the increase in staff shortages, many pharmacists and technicians have been forced to take on more responsibilities with little to no additional benefits in extremely demanding roles. When pharmacists and technicians are working to the point of exhaustion, patient safety can be compromised. Less dire, but still concerning, is the fact that many pharmacies have been forced to cut hours of operation, which can make it harder for patients to access medications and connect with their local pharmacist with questions.
Several action items have already been identified for the initiative and will be implemented over the next year:
NABP's Task Force on Pharmacists and Pharmacy Personnel Mental Health and Well-being will convene in the coming months. We are building on the recommendations of the Work Group on Workplace Safety, Well-Being, and Working Conditions. It is essential that we use task forces and work groups to gather input from those directly impacted and draw from a wide array of pharmacy backgrounds. This approach is imperative to best serve the boards of pharmacy and the pharmacists and technicians we aim to reach.
NABP will launch a new resource page on its website. This will be a useful resource to access a variety of tools and information to manage pharmacy issues.
We will modify the NABP accreditation programs to include criteria for the mental health and well-being of employees.
The COVID-19 pandemic placed a great deal of pressure on the pharmacy workforce, and the results are sobering. Although the goals of this initiative are ambitions, I believe we can aspire toward them with confidence. The work for this initiative is already underway, and I look forward to being able to share more details and updates on my presidential initiative in the near future.