What's New With USP General Chapters <795> and <797>?
Home Study Webinar
$20 Activity Fee – available through June 29, 2026.
Revised United States Pharmacopeia (USP) General Chapters <795> and <797> were published on November 1, 2022, and will become "official" on November 1, 2023, meaning this is the date that compounders are expected to meet these standards. USP staff and a member of USP's Compounding Expert Committee will provide attendees with details on what was revised in each chapter and the implications for compounders and regulators. As USP relies on regulatory bodies, such as the boards of pharmacy, to enforce these standards, this session will educate boards about what is necessary to prepare for the official date.
This home study webinar is a recording of the live activity that was held on May 11, 2023, and was sponsored by Walgreens.
How to Access the Home Study Webinar and Earn CPE
The webinar is eligible for Accreditation Council for Pharmacy Education (ACPE)-accredited continuing pharmacy education (CPE) credit. More details regarding the presentations, CPE activity credits, and browser requirements can be found in the CPE Activity Information guide.
Follow the steps below to access the home study webinar and claim CPE credit:
Log in to your NABP e-Profile and select the Continuing Education Activities tile to purchase this activity and obtain the access code and instructions.
Log in to NABP's CPE Submission Site and select the "Home Study CPE" tab.

If you do not have a log in for Learner Community, you will need to create an account.

Enter the access code provided in your confirmation email and click "Redeem Code."

Enter only one code at a time.

View the recording, complete the activity in its entirety, including watching the full video, and pass the post-test. Once completed, the Credit section will unlock.
Select the appropriate credit (pharmacy or pharmacy technician), enter your NABP e-Profile ID and date of birth, and click the "claim" button to earn credit.
Claims must be submitted within 60 days from the date you opened the activity.
Presenters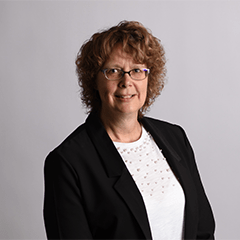 Brenda Jensen, MBA, CPhT, CNMT
Consultant, Compounding Consultants, LLC; Chair, Compounding Expert Committee, United States Pharmacopeia
Brenda Jensen owns Compounding Consultants, LLC, in Sioux Falls, SD. She has helped hundreds of compounding facilities across the country improve compounding quality and safety. Ms Jensen is currently president-elect of the American College of Veterinary Pharmacists, serves on the board of directors for the American College of Apothecaries (ACA) Research and Education Foundation, is a peer reviewer for Pharmacy Technician's Letter, is a member of the American Pharmacists Association (APhA) House of Delegates, and teaches compounding courses for the ACA. She was previously the coordinator for the APhA Compounding Special Interest Group and served on the board of directors for both the International Academy of Compounding Pharmacists and the Pharmacy Compounding Foundation. Ms Jensen began volunteering for United States Pharmacopeia (USP) in 2013 and is currently chair of the 2020-2025 Compounding Expert Committee and a member of the Radiopharmaceuticals Expert Panel.
---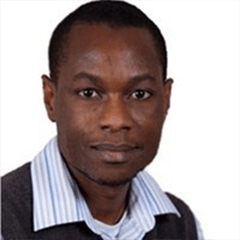 Brian Serumaga, PhD, RPh
Senior Manager of Personalized Medicines, United States Pharmacopeia
Brian Serumaga is the senior manager of personalized medicines for the Healthcare Safety and Quality Collaborative Group and the senior scientific liaison for the Compounding Expert Committee at United States Pharmacopeia (USP). In this role, he manages the compounding activities at USP and coordinates the activities of the Compounding Expert Committee, which develops compounding documentary standards for the USP-National Formulary. He has a degree in pharmacy, a master's degree in public health, and a PhD in pharmaceutical policy. He completed a post-doctoral fellowship in patient safety and medicine use at the University of Nottingham. He was also a fellow in pharmaceutical policy research in the Department of Population Medicine at Harvard Medical School. His practice interests are in compounding, personalized medicines, and medicine quality, safety, and policy. He is a registered pharmacist in Virginia and a member of the American Society of Health-System Pharmacists and the American Public Health Association.