The Evolving Overdose Crisis: Opportunities for Action
Home Study Webinar
$20 Activity Fee – available through April 9, 2025
This session will delve into the current opioid epidemic landscape, how far we have come, and what is still needed in furtherance of public health protection. Experts will discuss the trends and opportunities that exist regarding prevention and harm reduction, such as the new Centers for Disease Control and Prevention (CDC) prescribing guidelines for chronic pain, which are projected to decrease the number of patients who develop an opioid use disorder (OUD). Attendees will also learn about advances in treatment for those patients who are struggling with OUD, the associated stigma that may prevent them from obtaining the treatment they need, and how pharmacists can provide that treatment.
This home study webinar is a recording of the live activity that was held on May 19, 2022 and was sponsored by Rite Aid Corporation.
How to Access the Webinar and Earn CPE
The webinar is eligible for Accreditation Council for Pharmacy Education (ACPE)-accredited continuing pharmacy education (CPE) credit. More details regarding the presentations, CPE activity credits, and browser requirements can be found in the CPE Activity Information guide.
Follow the steps below to access the home study webinar and claim CPE credit:
Log in to your NABP e-Profile and select the Continuing Education Activities tile to purchase this activity and obtain the access code and instructions.
Log in to NABP's CPE Submission Site and select the "Home Study CPE" tab.

If you do not have a log in for Learner Community, you will need to create an account.

Enter the access code provided in your confirmation email and click "Redeem Code."

Enter only one code at a time.

View the recording, complete the activity in its entirety, including watching the full video, and pass the post-test. Once completed, the Credit section will unlock.
Select the appropriate credit (pharmacy or pharmacy technician), enter your NABP e-Profile ID and date of birth, and click the "claim" button to earn credit.
Claims must be submitted within 60 days from the date you opened the activity.
Presenters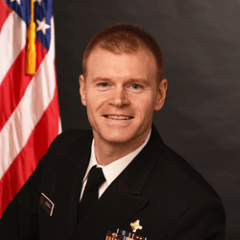 Christopher Jones, MPH, PharmD, DrPH
Acting Director, National Center for Injury Prevention and Control Centers for Disease Control and Prevention
Christopher Jones currently serves as the acting director of the National Center for Injury Prevention and Control (NCIPC) at CDC. When not serving as the acting director, Dr Jones serves as the deputy director of NCIPC, where he is the primary scientific advisor on science issues in public health, clinical care implementation, epidemiology, biostatistics, economics, and behavioral science. Prior to becoming deputy director, Dr Jones served as associate director of the NCIPC Office of Strategy and Innovation.
Prior to joining CDC, Dr Jones served as the first director of the National Mental Health and Substance Use Policy Laboratory at the Substance Abuse and Mental Health Services Administration (SAMHSA). Prior to SAMHSA, he served as acting associate deputy assistant secretary for science and data policy and director of the Division of Science Policy in the Office of the Assistant Secretary for Planning and Evaluation at the United States Department of Health and Human Services. During his career, Dr Jones has served as senior advisor in the Office of the Commissioner at Food and Drug Administration (FDA) and led CDC's drug abuse and overdose activities. In addition, he was detailed to the White House Office of National Drug Control Policy as the senior public health advisor, led FDA's Drug Safety and Risk Communication team, and served on the Science Team in CDC's Strategic National Stockpile.
He received a bachelor of science degree from Reinhardt College, a doctor of pharmacy degree from Mercer University, a master of public health degree from New York Medical College, and a doctor of public health degree in health policy from the George Washington University Milken Institute School of Public Health.
---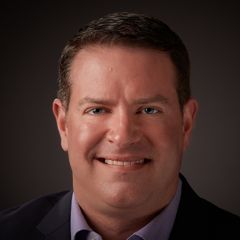 Jake Nichols, MBA, PharmD
Co-founder, President, and CEO, Renovo Health
Jake Nichols is the co-founder, president, and CEO of Renovo Health, which offers key stakeholders evidence‐based tools and support to enhance patient outcomes. He is a pharmacist in long‐term recovery with extensive experience in community pharmacy, academia, primary care, managed care, and pharmaceutical industry. He specializes in the treatment of substance use disorders, with a focus on medication for addiction treatment. He speaks regularly at conferences across the country, highlighting his experiences as a patient, along with the importance and value of treatment. Through his 15‐year struggle with substance use, Dr Nichols found his calling in the field and has dedicated his career to helping patients and their families suffering from this debilitating chronic disease. By providing clinical support for clinicians treating patients with substance use disorder and serving as a vocal advocate for treatment, he has established himself as a key resource within the field. Dr Nichols has shared the story of his own struggles with addiction at well over 200 pharmacy, nursing, and medical schools across the country. He also regularly facilitates patient and parent support groups.
He received his doctor of pharmacy degree from the Massachusetts College of Pharmacy in 2000 and his master's degree in business administration from UMass Boston in 2007.