Pharmacy Technicians: Expanding Scope Is Key to Advancing Practice
Home Study Webinar
$20 Activity Fee – available through April 9, 2025
There is no doubt that expanding the scope of practice for pharmacy technicians is key to supporting pharmacists, including alleviating their dispensing responsibilities, so that pharmacists may assume a more clinical role in providing patient care. Whereas one can say that coronavirus disease 2019 was instrumental in moving the needle in that direction by advancing pharmacy technician roles via the Public Readiness and Emergency Preparedness Act (PREP Act) amendments, attendees will learn how that momentum can continue this transformation. Pharmacy regulators, including pharmacy technicians, will highlight the results of various pilot projects, such as immunization administration authority and final product verification, as well as share how promulgating rules for a new advanced pharmacy technician license category is advancing pharmacy practice.
This home study webinar is a recording of the live activity that was held on May 19, 2022 and was sponsored by CVS Health.
How to Access the Webinar and Earn CPE
The webinar is eligible for Accreditation Council for Pharmacy Education (ACPE)-accredited continuing pharmacy education (CPE) credit. More details regarding the presentations, CPE activity credits, and browser requirements can be found in the CPE Activity Information guide.
Follow the steps below to access the home study webinar and claim CPE credit:
Log in to your NABP e-Profile and select the Continuing Education Activities tile to purchase this activity and obtain the access code.
Log in to NABP's CPE Submission Site and select the "Home Study CPE" tab.

If you do not have a log in for Learner Community, you will need to create an account.

Enter the access code provided in your confirmation email and click "Redeem Code."

Enter only one code at a time.

View the recording, complete the activity in its entirety, including watching the full video, and pass the post-test. Once completed, the Credit section will unlock.
Select the appropriate credit (pharmacy or pharmacy technician), enter your NABP e-Profile ID and date of birth, and click the "claim" button to earn credit.
Claims must be submitted within 60 days from the date you opened the activity.
Presenters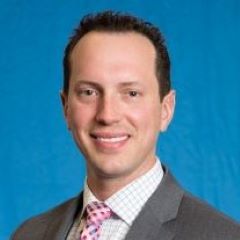 Andrew Funk, PharmD, RPh
Executive Director, Iowa Board of Pharmacy
Andrew Funk currently serves as executive director of the Iowa Board of Pharmacy, a position he has held since 2015. Dr Funk has spent the majority of his career practicing as a pharmacist in the community setting. Prior to serving as executive director of the Iowa Board of Pharmacy, Andrew served as a compliance officer for the Board from 2013 to 2015 and practiced part-time at Target Pharmacies.
Dr Funk received his doctor of pharmacy degree from Roseman University of Health Sciences in Henderson, NV.
---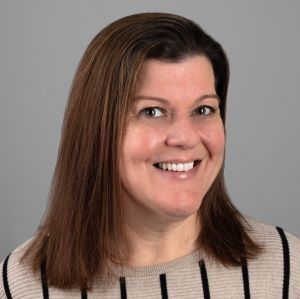 Julie Lanza, CPhT-Adv, CSPT
Member, Massachusetts Board of Registration in Pharmacy
Julie Lanza was appointed to the pharmacy technician seat at the Massachusetts Board of Registration in Pharmacy in 2018. She has served as secretary and most recently was president in 2021. She is currently a pharmacy operations manager at Beth Israel Deaconess Medical Center in Boston, MA, where she has worked for 23 years. Her roles throughout the years have involved sterile products, oncology, 340B compliance, and operations. Her current role involves overseeing the day-to-day operations of pharmacy technicians and students in all areas of the pharmacy.
---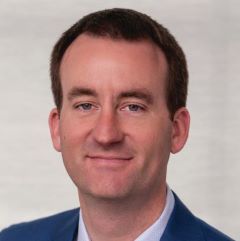 William Schimmel
Executive Director and CEO, Pharmacy Technician Certification Board
William Schimmel is the executive director and CEO of the Pharmacy Technician Certification Board (PTCB). In this role, he builds upon PTCB's strong foundation and leads the organization to advance patient care by credentialing pharmacy technicians who are qualified to support pharmacists and patient care teams in all practice settings and by recognizing the essential work done by the more than 280,000 active PTCB-certified pharmacy technicians (CPhTs) nationwide who support this mission every day.
Under his leadership, PTCB has established 10 advanced and specialty credential programs, including the Compounded Sterile Preparation Technician (CSPT) Certification, nine assessment-based certificate programs, and the Advanced CPhT (CPhT-Adv) Certification.
Mr Schimmel has amassed more than 20 years of leadership experience building and maintaining credentialing programs. Before becoming executive director and CEO in December 2017, he was PTCB associate executive director (AED) for seven years, serving as interim executive director for five months from 2011 to 2012. As AED, he gained expertise in the PTCB program and experience building consensus among PTCB's stakeholders in the pharmacy community. He renewed PTCB's National Commission for Certifying Agencies accreditation twice, insourced exam development functions, enhanced customer experience for PTCB CPhTs, and launched a multi-phased research effort to examine PTCB Certification outcomes.
Prior to joining PTCB, he was vice president of development and evaluation for the American Board for Certification of Teacher Excellence, where he engineered the development of 12 computer-based assessments. He was a manager in the telecommunications, media, and entertainment sector at Accenture for five years. Mr Schimmel earned a bachelor of science degree in computer science from Loyola University in Baltimore.