Illegal Online Pharmacies' Impact on Legitimate Health Care Businesses
Home Study Webinar
$20 Activity Fee – available through July 29, 2025.
During this webinar, presenters will provide an overview of the illegal online pharmacy landscape and will cover historic and recent government efforts to crack down on these bad actors. Additionally, presenters will discuss how the illegal online pharmacy market impacts legitimate health care businesses.
This home study webinar is a recording of the live activity that was held on September 14, 2022.
How to Access the Home Study Webinar and Earn CPE
The home study webinar is eligible for Accreditation Council for Pharmacy Education-accredited continuing pharmacy education (CPE) credit. More details regarding the presentation, CPE activity credits, and browser requirements can be found in the CPE Activity Information Guide.
Follow the steps below to access the home study webinar and claim CPE credit:
Log in to your NABP e-Profile and select the Continuing Education Activities tile to purchase this activity and obtain the access code and instructions.
Log in to NABP's CPE Submission Site and select the "Home Study CPE" tab.

If you do not have a log in for Learner Community, you will need to create an account.

Enter the access code provided in your confirmation email and click "Redeem Code."

Enter only one code at a time.

View the recording, complete the activity in its entirety, including watching the full video, and pass the post-test. Once completed, the Credit section will unlock.
Select the appropriate credit (pharmacy or pharmacy technician), enter your NABP e-Profile ID and date of birth, and click the "claim" button to earn credit.
Claims must be submitted within 60 days from the date you opened the activity.
Presenters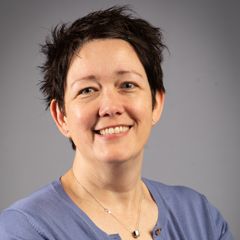 Niamh Lewis, JD
Digital Health Regulatory Expert, NABP
Niamh Lewis is a Regulatory Expert for NABP's Digital Health team. Niamh specializes in the online sale of medicines, dietary supplements, and CBD, as well as related FDA and international regulatory matters. Niamh also regularly contributes to NABP's Rogue Rx Activity Reports, which identify and expose new or developing threats to patient safety. She is a frequent public speaker on topics related to the intersection of law, technology, and health care. In 2020, Niamh was presented the Law360 Distinguished Legal Writing Award for her article Internet Pharmacies: Trends, Opportunities, and Risks.
---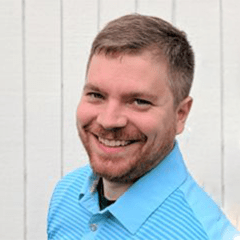 Justin Macy, PharmD, JD
Digital Health Senior Manager, NABP
Justin Macy leads NABP's Digital Health team, which both verifies legitimate pharmacy community members and conducts research on illegal actors. Justin specializes in the intersection of law, technology, and health care with a focus on pharmacy practice and drug regulations. Prior to joining NABP, Justin was a specialist in Amazon's Consumer Legal department and Associate Director of Innovation for a tech startup.