How Boards of Pharmacy Are Addressing White and Brown Bagging
Home Study Webinar
$20 Activity Fee – available through June 29, 2024.
Payers are increasingly requiring many clinician-administered drugs to be dispensed through specialty pharmacy-based distribution models, commonly known as white bagging and brown bagging. This home study will provide an in-depth discussion of:
unique challenges to preserving patient safety and access to care that can arise from payer-driven white bagging and brown bagging;
current regulatory aspects of white and brown bagging; and
recent board of pharmacy efforts to establish rules around white and brown bagging.
This home study webinar is a recording of the live activity that was held on August 11, 2021.
How to Access the Webinar and Earn CPE
The home study webinar is eligible for Accreditation Council for Pharmacy Education-accredited continuing pharmacy education (CPE) credit. More details regarding the presentation, CPE activity credits, and browser requirements can be found in the CPE Activity Information Guide.
Follow the steps below to access the home study webinar and claim CPE credit:
Log in to your NABP e-Profile and select the Continuing Education Activities tile to purchase this activity and obtain the access code and instructions.
Log in to NABP's CPE Submission Site and select the "Home Study CPE" tab.

If you do not have a log in for Learner Community, you will need to create an account.

Enter the access code provided in your confirmation email and click "Redeem Code."

Enter only one code at a time.

View the recording, complete the activity in its entirety, including watching the full video, and pass the post-test. Once completed, the Credit section will unlock.
Select the appropriate credit (pharmacy or pharmacy technician), enter your NABP e-Profile ID and date of birth, and click the "claim" button to earn credit.
Claims must be submitted within 60 days from the date you opened the activity.
Presenters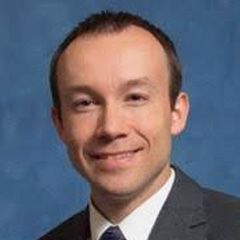 Nathan Hanson, PharmD, MS, BCPS
Division Director of Pharmacy Operations, HealthTrust Performance Group
Nathan Hanson, PharmD, MS, BCPS, is the division director of pharmacy operations for the HealthTrust Performance Group. In this role, Nathan serves the HCA MidAmerica Division, which encompasses 11 hospitals located in Kansas, Missouri, and Louisiana. His primary responsibility in this role is to support the directors of pharmacy in the areas of controlled substance management, sterile compounding, Joint Commission readiness, pharmacy distribution, and leadership development.
Nathan is the president-elect of the Missouri Society of Health System Pharmacists and serves on the Missouri Board of Pharmacy Hospital Advisory Committee. He is actively involved with the ASHP Section of Pharmacy Practice Managers, the Kansas Council of Health System Pharmacy Public Affairs Committee, and the Missouri Hospital Association.
Nathan holds a Doctor of Pharmacy Degree from Drake University, and a master's degree in pharmacy administration from the University of Kansas. He completed his health system pharmacy administration PGY1/PGY2 residency at The University of Kansas Health System and is a board-certified pharmacotherapy specialist.
---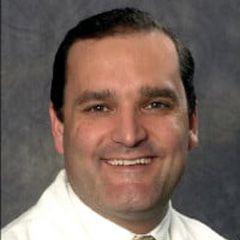 William Kernan, PharmD, MBA, FASHP
Executive Director of Pharmacy, Cleveland Clinic Florida Region
William Kernan, PharmD, MBA, FASHP, is the executive director of pharmacy for the Florida region of Cleveland Clinic, overseeing pharmacy services for five acute care hospitals, three outpatient pharmacies, four oncology infusion pharmacies, five ambulatory surgery centers, and multiple surgical and medicine clinics. Dr Kernan received his doctor of pharmacy degree from Purdue University and completed a PGY1 residency at University Medical Center (now UF Health) in Jacksonville, FL. Prior to his current position, he served as director of pharmacy at Cleveland Clinic Weston, where he worked to start clinical services across all inpatient and outpatient areas. In 2007, he established the PGY1 pharmacy residency program at Cleveland Clinic Weston and has chaired the Florida Residency Conference Steering Committee. He is currently the immediate past president of Florida Society of Health-System Pharmacists (FSHP) and is the founder of the FSHP Political Action Committee – Pharmacists for Improved Healthcare Outcomes. Additionally, Dr Kernan is an American Society of Health-System Pharmacists (ASHP) Fellow. He has served on multiple ASHP Section Advisory Groups (SAG) and chaired the SAG on Frontline Leaders in 2019. He currently sits on the ASHP Council of Public Policy.
---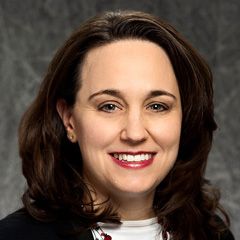 Sarah E. Lake-Wallace, PharmD, MS, FTSHP
Director of Pharmacy Services, TIRR Memorial
Sarah E. Lake-Wallace, PharmD, MS, FTSHP, earned a bachelor of science degree from Texas A&M University, a PharmD from the University of Houston, and master's degree in pharmacy administration from the University of Florida. She completed a managed care residency with Kelsey-Seybold Clinic and the University of Houston. She has worked in several settings of pharmacy, including community (as a technician) and acute care decentralized pharmacy, and has spent the last 15 years of her career in the rehabilitation setting. Her practice areas of interest include patient and medication safety, leadership, and project management. She currently is the director of pharmacy services for TIRR Memorial Hermann in the Medical Center. Sarah has been very active with Texas Society of Health-System Pharmacists (TSHP) since she was student, serving in many roles including council chair, president of the Research and Education Foundation, and as the 2020-2021 TSHP president.
---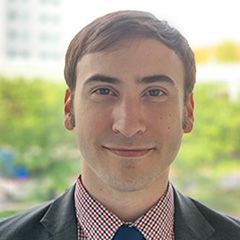 Kyle Robb, PharmD, BCPS
State Policy and Advocacy Associate, American Society of Health-System Pharmacists
Kyle Robb, PharmD, BCPS, is state policy and advocacy associate at the American Society of Health-System Pharmacists (ASHP) in Bethesda, MD. Kyle works with ASHP state affiliate organizations as they seek to identify, promote, and enact policies to advance the practice of pharmacy. He also supports state and national efforts to engage pharmacists and pharmacy technicians to become active and effective advocates for their patients and profession.
Before joining ASHP, Kyle was a health policy fellow on the staff of the United States Senate Committee on Health, Education, Labor and Pensions. Prior to that, Kyle was a pharmacist at the University of Virginia Health System in Charlottesville, VA.