DSCSA Update – Are We Ready for November 27?
Home Study Webinar
Free Activity – available through May 31, 2026.
Implementation of the Drug Supply Chain Security Act (DSCSA) looms on the horizon – specifically the upcoming date for enforcement of all unit-level traceability for all trading partners. Attendees will be updated on the threat that counterfeits pose to our nation's drug supply, what dispensers can do to protect the supply chain, and what NABP is working on to facilitate interoperability.
This home study webinar is a recording of the live activity that was held on May 12, 2023.
CPE Credit
The complimentary home study webinar is eligible for Accreditation Council for Pharmacy Education-accredited continuing pharmacy education (CPE) credit. More details regarding the presentation, CPE activity credits, and browser requirements can be found in the CPE Activity Information Guide.
Follow the steps below to access the home study webinar and claim CPE credit:
Complete the interest form for the desired home study.
Check your email to get the access code for the requested home study.
Log in to NABP's CPE Submission Site and select the "Home Study CPE" tab.

If you do not have a log in for Learner Community, you will need to create an account.

Enter the access code provided in your email and click "Redeem Code."

Enter only one code at a time.

View the recording, complete the activity in its entirety, including watching the full video, and pass the post-test. Once completed, the Credit section will unlock.
Select the appropriate credit (pharmacy or pharmacy technician), enter your NABP e-Profile ID and date of birth, and click the "claim" button to earn credit.
Claims must be submitted within 60 days from the date you opened the activity.
Presenters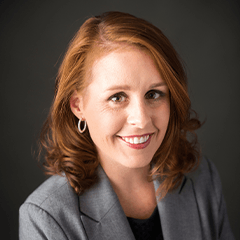 Tristan Ault, MBA
Senior Manager, Global Brand Protection, Pharmaceuticals, Johnson & Johnson
Tristan Ault is currently the senior manager of global brand protection for Johnson & Johnson's pharmaceutical segment. In this role, she develops, implements, and supports brand protection strategies, tactics, programs, and processes designed to protect its pharmaceutical patients, customers, brands, and business from the risks associated with illicit trade (including counterfeiting, illegal diversion, and product tampering). Prior to global brand protection, Ms Ault held several roles across various disciplines within the Johnson & Johnson family of companies, including pharmaceutical/ophthalmic manufacturing, quality, procurement, distribution/logistics, supply chain forecasting, and planning. She distinguished herself in process improvement initiatives by supporting the McNeil/OTC Consent Decree remediation and had a leadership role in standing up a new manufacturing site. Ms Ault holds a bachelor of science degree in bioengineering from Pennsylvania State University and a master of business administration from the University of Florida. In addition, she is a certified Six Sigma Black Belt and has a professional certificate in anti-counterfeiting and brand protection from Michigan State University's Center for Anti-Counterfeiting and Product Protection.
---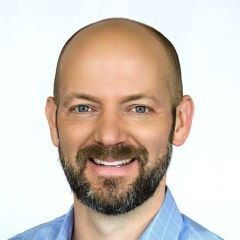 Josh Bolin
Associate Executive Director, Federal Affairs and Strategy, National Association of Boards of Pharmacy
Josh Bolin serves as the associate executive director for federal affairs and strategy for NABP. Since joining the Association in 2005, Mr Bolin has worked on the development of NABP PMP InterConnect®, accreditation programs for durable medical equipment and specialty pharmacy, and inspection programs for the prescription drug supply chain, sterile and nonsterile compounding, and nuclear pharmacy. In his federal affairs capacity, Mr Bolin works to provide technical assistance and guidance on behalf of NABP to Congress and federal agencies including Food and Drug Administration, Drug Enforcement Administration, the White House Office of National Drug Control Policy, and others. Prior to joining NABP, Mr Bolin served as the executive director for the Indiana Board of Pharmacy.
---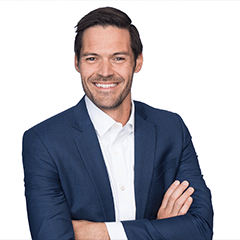 Eric Marshall
Principal, Leavitt Partners; Executive Director, Partnership for DSCSA Governance
Eric Marshall is a principal in the Washington, DC office of Leavitt Partners and the executive director of the Partnership for DSCSA Governance, a public-private partnership between industry and Food and Drug Administration that is committed to implementing supply chain security protections in the United States. At Leavitt Partners, Mr Marshall advises complex health care coalitions on health policy and provides consulting services to drug and device companies. A regulatory lawyer by training, he is an industry specialist in the areas of drug, device, and diagnostics regulation. A portion of his practice is focused on domestic and international supply chain security, an area in which he is a recognized thought leader.
A seasoned facilitator and consensus builder, Mr Marshall leads Leavitt Partners' robust alliance practice, helping the firm and clients build, convene, manage, and advise numerous industry collaboratives committed to advancing sound health policy initiatives. Prior to joining Leavitt Partners, he practiced law, counseling health care and life science clients on regulatory, compliance, and transactional matters.
Mr Marshall graduated Order of the Coif from the University of Minnesota Law School and has a bachelor's degree in economics and finance from the University of Northern Iowa.
---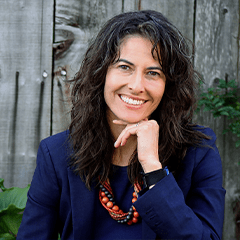 Lori F. Mayall, Esq
Senior Associate General Counsel, Head of Anti-Counterfeiting/Global Product Security, Gilead Sciences, Inc
Lori Mayall is the senior associate general counsel and head of anti-counterfeiting/global product security at Gilead Sciences, Inc.
---
Christian Tadrus, PharmD, RPh, NSC-I
Vice President, Missouri Board of Pharmacy; Pharmacist, Manager, Clinical Lead, Sam's Health Mart Pharmacies
Christian Tadrus is a practicing pharmacist and owner of independent community and long-term care pharmacies located in rural Missouri. His pharmacies strive to improve patient health outcomes through the use of clinical medication synchronization, adherence packaging, immunizations, point-of-care testing, comprehensive and targeted medication reviews, consulting, and coordination of care.
Dr Tadrus is credentialed to provide immunizations and medication therapy management and to engage in advanced practice protocols. He previously served as an adjunct clinical instructor for both the University of Missouri School of Pharmacy and the St Louis College of Pharmacy.
Dr Tadrus currently serves as vice president of the Missouri Board of Pharmacy, on the board of the National Community Pharmacists Association, as chair of the Strategic Planning Committee, and on the board of trustees of the National Council for Prescription Drug Programs, as well as chair of the Technology Committee and secretary of the board of managers for CPESN USA, a pharmacist-led accountable pharmacy organization.
Additionally, he serves on the Missouri Joint Oversight Task Force for Prescription Drug Monitoring and routinely contributes to the work of both NABP and the Partnership for DSCSA Governance.
Dr Tadrus received his undergraduate degree in business administration and management from Boston University and both a bachelor of science and doctor of pharmacy degree from the St Louis College of Pharmacy at the University of Health Sciences and Pharmacy in St Louis.
Home Study Registration
Complete the form to receive an enrollment code for the Home Study Program(s). You will need to log in to NABP's CPE Submission Site and enter the enrollment code to view the webinar and earn credit.