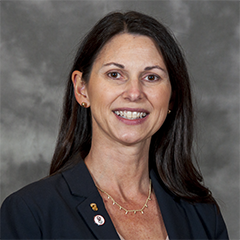 Prescription drug prices continue soaring and no light is visible at the end of the tunnel. Wanting to bring relief to cash-strapped constituents, many states are creating their own drug importation programs from Canada using an FDA rule finalized in November 2020.
Regulating these systems will be complex, but states do not have to go it alone. That's why I'm focusing my term as NABP President on helping them navigate the process to ensure the integrity of the drug supply chain and protect patient safety.
NABP has long held concerns about such programs, including the risk of further exposing the US drug supply chain to black market actors peddling counterfeit drugs.
With a handful of state governments' importation plans already underway, and more that may follow, it is clear that NABP must assist states grappling with this issue to ensure patients receive safe and effective medication. The boards of pharmacy and other regulators will need guidance as they implement and oversee what will essentially be their own distinct drug supply chains.
My presidential initiative is three-fold:
Educate state and federal policymakers on the risks associated with prescription drug importation and the regulatory oversight needed to mitigate those risks.
Work with regulators to implement the Drug Supply Chain Security Act.
Raise public awareness of the dangers of buying prescription drugs from unknown sources online and through social media.
Additionally, I will convene a special task force of pharmacy regulatory experts to ensure individual state needs are met. You can also be on the lookout for a webinar that will contain additional guidance. To receive updates as they occur, fill out the form at the bottom of the initiative's webpage.
My initiative draws upon NABP's long experience of protecting the prescription drug supply chain through its broad offering of accreditation and inspection programs. Combined with the boards' own track records of ensuring patient safety, I'm confident we can assist states in navigating the creation of regulatory solutions for new drug delivery pathways.