NABP is proud to offer accreditation and inspection programs for pharmacies, drug distributors, and medical device distributors. In the role of Compliance Senior Manager, Accreditation and Inspection Programs, Betty Jones tackles complex compliance issues to keep patients safe around the nation. In this blog, she shares stories from her career and how the NABP accreditation and inspection team works to protect public health.
Before coming to NABP, I worked in various hospital pharmacy settings and served on the State of Ohio Board of Pharmacy as a Compliance Specialist. In that role, I conducted hundreds of site visits of businesses that manufactured, purchased, or sold prescription drugs, conducted administrative and criminal investigations involving prescription drugs, and provided continuing education and training to health care professionals and law enforcement on compliance. At NABP, I have evaluated compliance for a variety of facilities based on program standards. Most inspectors have similar experiences, often having worked in pharmacy, law enforcement, or regulatory law and are subject matter experts on diverse topics related to the drug supply chain.
Stories From Past Site Visits
By earning an NABP accreditation, it signifies that your business appears to operate pursuant to law, including in the areas of safety and quality patient care. Most of the facilities my team and I have visited over the years do a fantastic job of safely distributing and dispensing prescription drugs and performing outstanding patient care. In 2022 alone, our team performed almost 900 on-site inspections and surveys! The rare facility with serious violations of drug laws is an outlier. Although cracking down on pharmacies and distributors that are out of compliance makes for an interesting career, the vast majority of facilities are doing great work, take compliance laws very seriously, and are serving their patients in the best possible way. The major components that the team looks for during a site visit are:
controlled substance security,
temperature control,
cleanliness,
business continuity and disaster planning, and
who the business is buying from and selling to.
Facility Cleanliness
Within the rare cases in which violations are reported, cleanliness is one of the most major factors reported on. Some pharmacy violations include pest problems, the use of unsanitary equipment, and improper storage of medications. I have seen drugs left out on the floor, vaccines stored in the same fridge as employees' food and drinks, and dusty, cluttered, and unkempt shelving. There have been instances of dirty sterile compounding surfaces — even one with a communal microwave on top of it. Cluttered spaces can make a pharmacy unsafe, as there is a higher chance that drugs will be misplaced, mixed up, or will not be stored under the right conditions.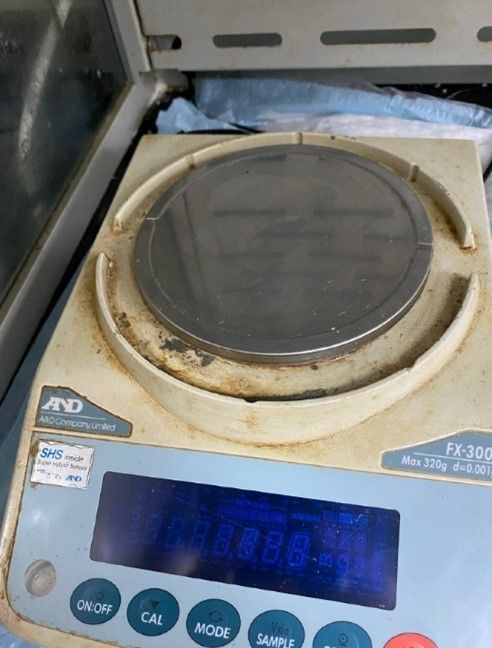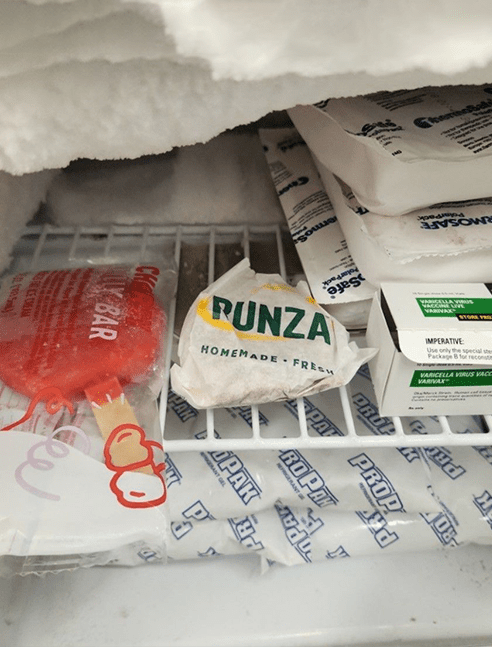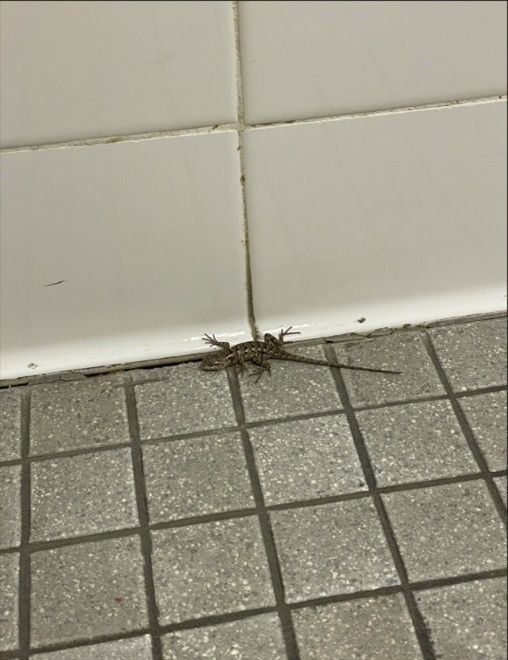 Temperature Control
Temperature control is examined during a site visit, as many drugs must be stored at specific temperatures to remain effective. For example, there are certain warehouse spaces where the temperature is measured on the ground, but drugs are stacked high up towards the ceiling. Spaces such as these need to measure temperatures on the ground as well as near the ceiling to make sure the drugs can be safely stored in all areas of the building.
Continuity and Disaster Planning
Business continuity and disaster plans are important components in assessing the overall safety of a facility and are something my team and I look for in an inspection or survey. Planning for operations to continue in an emergency shows the business' dedication to patient safety, regardless of the situation. We saw business continuity plans in action during the coronavirus disease 2019 (COVID-19) public health emergency, and we have seen them implemented in other circumstances like the 2023 tornado which hit a Pfizer plant in North Carolina.
Buyers and Sellers
Who the business is buying from and who they are selling to can show an inspector a great deal about the quality of care given to patients. Most businesses buy from trusted manufacturers and follow all required drug supply chain procedures and laws, but a rare few receive items from suspect sources and may be selling drugs without prescriptions or without following regulations. This is a red flag for an inspector when assessing a business.
Set Your Facility Up for Success
From my years in the field, I know that it takes time and hard work for facilities to achieve accreditation or prepare for an inspection to go well. Not only can accreditations or inspections lead a business on the path to licensure, but they will also make a business more prepared to handle an emergency, drug shortage, or supply chain issue.
NABP Accreditations and Inspections Protect Patients
As inspectors, my team and I see businesses from the manufacturing sector all the way to the pharmacy shelf, but we never forget that the supply chain ends with the patient. Inspections and accreditations help keep suspect products out of the supply chain. As a team, one of our key goals is to provide ample opportunities for applicants to interact with us, proactively helping businesses to understand program standards so that they can feel better prepared for the process.
Through our accreditation and inspection programs, we can help to ensure that patients receive the best medicines and care by protecting them from the rare bad actors in the dedicated pharmacy community. To learn more about our accreditation and inspection programs, read more on our website or contact us to get started today.