NABP has a long history of partnering with health care regulatory and professional associations to protect public health, and COVID-19 kicked these collaborations into high gear. We reached out to the leaders of several of these partner organizations to share their insights from the past year and how they see the lessons learned impacting the future of health care practice.
*Full versions of these interviews appear in the April and May editions of Innovations.
How do you think COVID-19 will impact the future of your health care profession?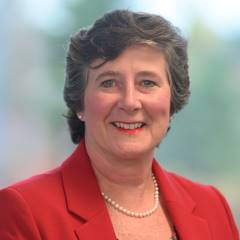 Lucinda L. Maine, PhD, RPh
Executive Vice President and CEO, American Association of Colleges of Pharmacy
We believe that the pandemic will have a lasting impact on pharmacy and health care. Perhaps the most striking is telehealth or telepharmacy. In addition to that, the increased authority awarded to pharmacists and pharmacy technicians provided the opportunity for the profession to demonstrate its capability to provide access to testing and vaccines that hopefully can be sustained post-pandemic. NABP will be an important partner with the practice associations in helping this come to fruition. And one other positive outcome of the pandemic is that pharmacists received an amazing amount of attention in the media and with policymakers at the local, state, and national levels. We hope there are long-lasting effects from this level of recognition.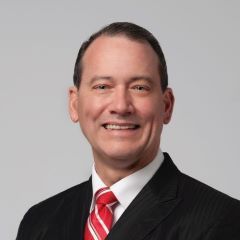 Scott Knoer, MS, PharmD, FASHP
Executive Vice President and CEO, American Pharmacists Association
I think in a lot of ways. One is telehealth. Pharmacists can take care of patients anywhere. If I have access to your electronic health record, I can modify your medications. Also, I think we need a huge investment in public health. We were caught flat-footed as a country and really a society, so I think there will be a better investment in infrastructure for public health. A global pandemic may only happen every 100 years, but you never know. When the next one comes, we will be better prepared. I also think pharmacists' role in public health has really been highlighted during this emergency and that's a huge positive. I think the scope and impact of the pandemic was so significant that it required the removal of barriers, therefore expanding our practice. I think what we are all realizing and seeing is that the pandemic has been so big that it really has removed a lot of barriers that expanded our practice, and we hope to sustain those going forward.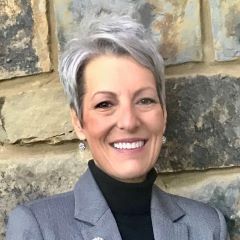 Mariann Burnetti-Atwell, PsyD
CEO, Association of State and Provincial Psychology Boards
It would appear that the field of psychology, like many professions, has been forced to undergo somewhat of a transformation due to COVID-19. I anticipate technology will have a growing presence in the field of psychology. We have already seen an increased interest in the use of telepsychology, both within jurisdictions and across state lines. In addition, there have been adjustments made to the training and education experience for many students. One has to wonder if certain aspects of these modifications will move from being a temporary accommodation to becoming a "new normal." Regardless of how the profession might evolve in the future, we must not forget the need to invest in efforts to educate the general public on the regulatory practice of the profession and what one should expect as a consumer.
William A. Hatherill
CEO, Federation of State Boards of Physical Therapy
Telehealth is already a reality in physical therapy. My wife is a physical therapist treating kids up to age three and works every day in the virtual world treating children. Her practice is also using a team that includes different professions, which can be a holistic approach to family-centered support. We also sense that many more states will soon join our PT Licensure Compact, allowing for better distribution of care in rural and economically challenged areas. Making care more accessible supports our society's efforts to address diversity and ensures equity to all segments of the population. Because of the conditions required to join the PT Compact, the increase in compact memberships should also strengthen our exam, licensure, and disciplinary database, which is a service to our membership.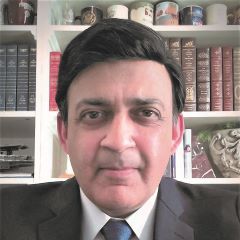 Humayun "Hank" Chaudhry, DO, MACP, FRCP
President and CEO, Federation of State Medical Boards (FSMB)
Nearly all of the states changed their licensure laws temporarily after their governors declared a public health emergency when the World Health Organization announced the pandemic. That led to efforts by the states and territories to facilitate the practice of medicine by licensed doctors and physician assistants across state lines, either in person or by telemedicine. Time will tell in terms of what happens after the pandemic is over. We continue to have issues with misinformation and disinformation related to COVID-19, and some state medical boards have issued disciplinary actions; many others have issued warnings.
Adele Fifield, OOnt, CAE, BA, BEd
Executive Director, National Association of Pharmacy Regulatory Authorities (NAPRA)
In the months and years to come, there will be opportunity for reflection by NAPRA and its members on lessons learned during the pandemic, and on the lasting impact of the pandemic on regulatory approaches. For now, our members continue to focus on emerging issues of the pandemic, including the role of pharmacy professionals and pharmacies in an unprecedented vaccination campaign.
David C. Benton, RGN, PhD, FFNF, FRCN, FAAN
CEO, National Council of State Boards of Nursing
The pandemic has exacerbated a range of challenges that the profession has been facing – mobility, education, exam delivery, use of technology, and working with government, to mention a few. It will be critical that we take time to learn from this and formulate solutions that will provide a basis for modernizing our regulatory future. So far, we have documented some of the legislative changes and have published this so our colleagues can work with us on these.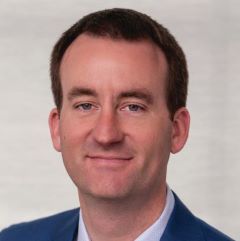 William Schimmel
Executive Director and CEO, Pharmacy Technician Certification Board
As pharmacy workloads have increased, technicians have stepped up when provided the opportunity. Regulators, researchers, and employers should have access to large amounts of both qualitative and quantitative data on how they performed. We believe the data will show that technicians performed well, and state regulations and statutes will reflect increased trust in well-trained and highly credentialed technicians.