Some things just get better with time. Wine and cheese. Shoes after they've been broken in. The same holds true for the latest version of our mobile app. We just launched an expanded version with more free features and a simpler top-level navigation. Check out a few highlights below, then head to the App Store or Google Play to download the app for free!
First, scope out the new design:
See key data and updates – just for you on the Home screen.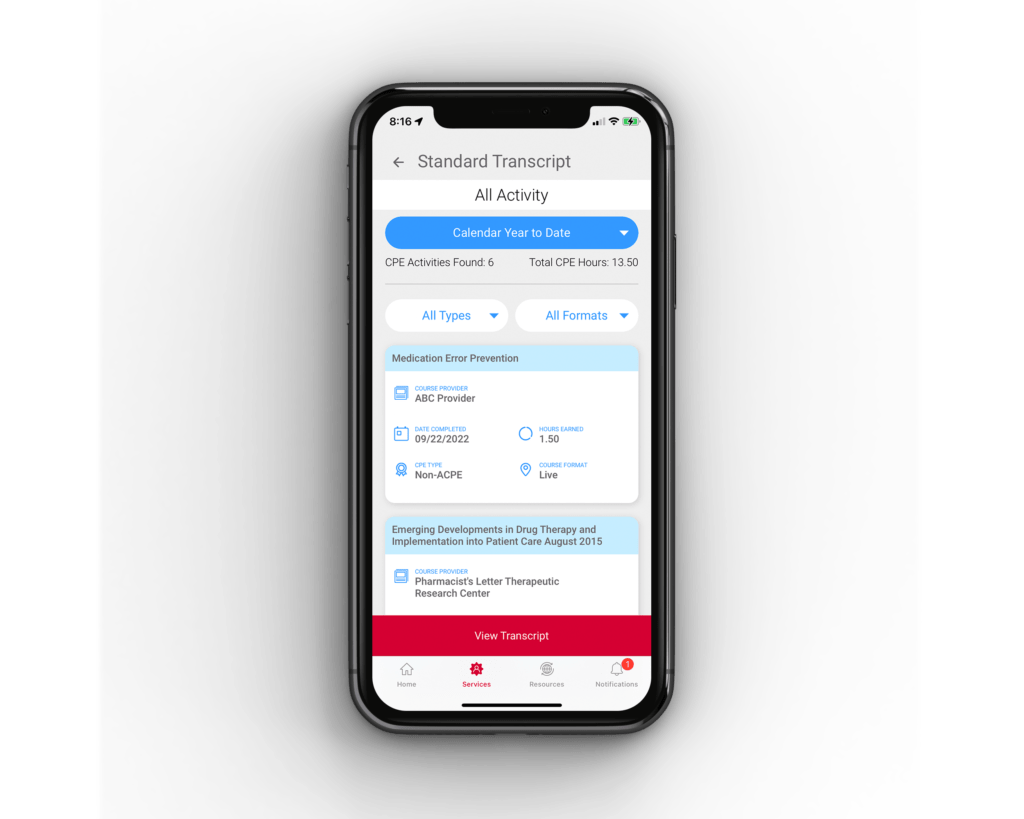 Track CPE activity with clearer transcript views.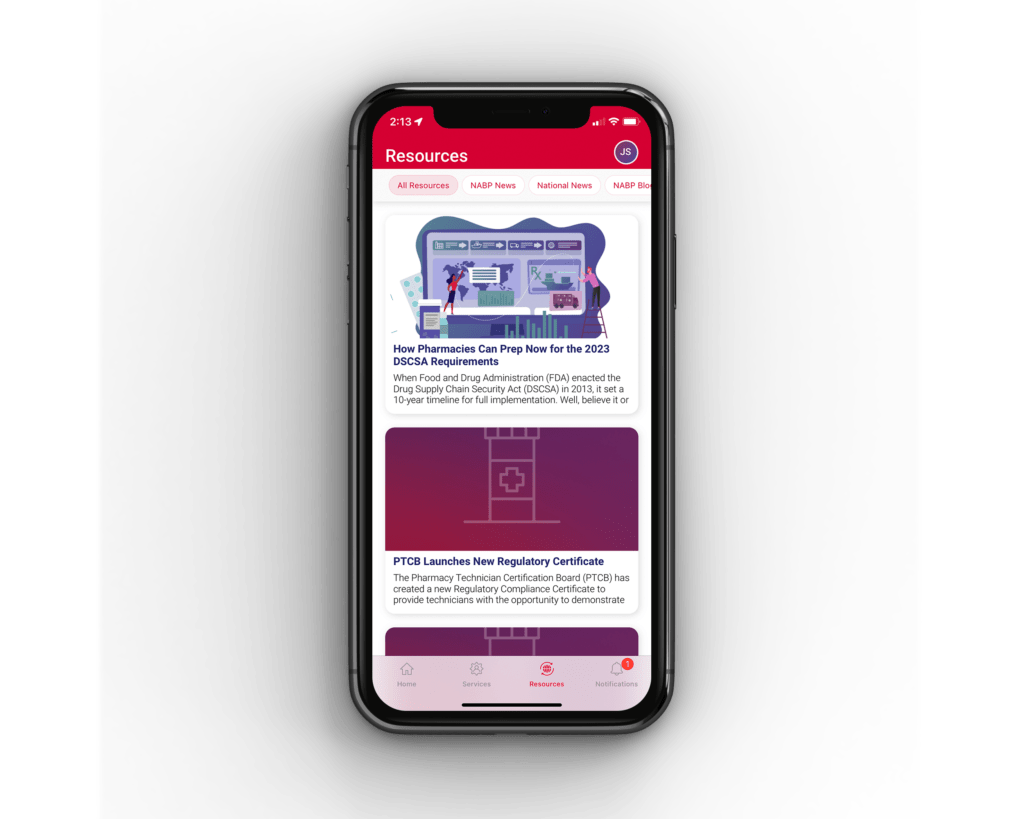 Read NABP news with the Resources section.
Now, on to the nuts and bolts!
A new, personalized homepage
This screen is for YOU. The interactive homepage has a "hero widget" that provides quick access to your CPE activity status. You will also receive customized notifications to help you manage your NABP e-Profile information and your CPE requirements.
An updated Services section
The app is growing! It features the CPE Monitor plan that you use (Standard or Plus) as well as NABP Verify, our new credentialing and license monitoring service. Stay tuned for even more programs in the future.
Convenient access to NABP resources
The new Resources section gives convenient access to NABP news, national pharmacy-related news, and our latest blog posts. The articles are displayed as a scrolling news feed.
Advanced security
You can now turn on an optional two-step verification feature; just find it in the Settings menu. A cybersecurity industry standard, two-step verification provides an added layer of security – beyond your email address and password – to confirm your identity and protect access to your account information. The same great features and benefits will be available to those who already use the app to access CPE Monitor data. We hope the new structure and additional services offer you a wider variety of tools to meet your professional needs.