What's New From the DEA Diversion Control Division
Home Study Webinar
Free Activity – available through April 25, 2022.
As opioid-related deaths continue to rise, pharmacists are in a unique position as accessible health care providers to offer crucial resources for patients. A guest speaker from Drug Enforcement Administration's (DEA's) Diversion Control Division will provide guidance on how pharmacists and pharmacy technicians can help curb the substance abuse epidemic and protect patient safety. Topics include:
new trends and data surrounding the opioid crisis,
the opioid epidemic during the COVID-19 pandemic,
substance-use disorder prevention initiatives, such as the Suspicious Orders Reporting System (SORS) online database, and
health care resources for providers and patients.
This home study webinar is a recording of the live activity that was held on April 14, 2021.
Home study available through April 25, 2022.
CPE Credit
The complimentary webinar is eligible for Accreditation Council for Pharmacy Education (ACPE)-accredited continuing pharmacy education (CPE) credit. More details regarding the presentations, CPE activity credits, and browser requirements can be found in the CPE Activity Information Guide.
Presenter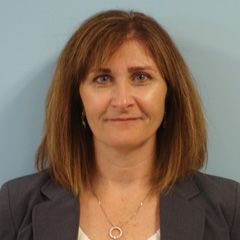 Claire Brennan
Section Chief, Liaison Section, Diversion Control Division Drug Enforcement Administration
Claire Brennan is the chief of the Liaison Section for the Diversion Control Division of Drug Enforcement Administration (DEA). In this role, Ms Brennan is responsible for the Liaison Section, ensuring that program objectives are met and acts as a liaison with registrants and other partners in the prevention of diversion of controlled substances.
Ms Brennan was hired by DEA as a diversion investigator and, over her 25-year career, has been assigned to the Newark Field Division, Camden Resident Office, and the Spokane Resident Office. As a diversion investigator in these offices, Ms Brennan has directed or been involved in regulatory, criminal, and complaint investigations, involving both pharmaceuticals and chemicals.
In 2009, Ms Brennan was promoted to the position of supervisory diversion investigator for the Portland District Office, where she was responsible for the states of Oregon and Idaho. In this capacity, Ms Brennan was responsible for the supervision of eight diversion investigators, ensured that goals and objectives of both the Division and the Office of Diversion Control were being met, and oversaw and assisted with a multitude of investigations.
In March 2015, Ms Brennan reported to DEA Headquarters and was assigned to the Synthetic Drugs and Chemicals Section, where her tasks included assisting DEA Field Offices with information about emerging synthetic drugs and reviewing chemical and researcher investigations.
In May 2016, Ms Brennan was promoted to diversion program manager for the New England Field Division where she was responsible for the Diversion Program for the six New England states.
Ms Brennan received a Bachelor of Science in Criminal Justice from the University of Scranton in Scranton, PA.
Home Study Registration
Complete the form to receive an enrollment code for the Home Study Program(s). You will need to log in to NABP's CPE Submission Site and enter the enrollment code to view the webinar and earn credit.