The Future of Drug Importation – Enhancing Networks to Safeguard Our Drug Supply Chain
Home Study Webinar
$20 Activity Fee – available through April 7, 2024
The United States Department of Health and Human Services and Food and Drug Administration began implementing the Safe Importation Action Plan, which allows states to submit proposals under Section 804 Importation Programs (SIPs) to help provide safe, effective, and more affordable prescription medications to American patients. These proposals must provide safeguards to protect Americans from rogue actors intent on infiltrating our supply chain and introducing counterfeit drugs that pose a grave risk to public protection. Attendees will learn from federal and state regulators what states have submitted SIPs, where they are in the process, and what they expect in the future.
This home study webinar is a recording of the live activity that was held on May 14, 2021.
How to Access the Home Study Webinar and Earn CPE
The webinar is eligible for Accreditation Council for Pharmacy Education (ACPE)-accredited continuing pharmacy education (CPE) credit. More details regarding the presentations, CPE activity credits, and browser requirements can be found in the CPE Activity Information Guide.
Presenters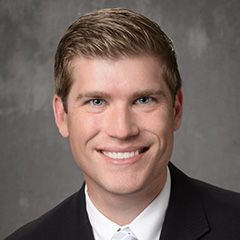 John B. Hertig
President, Alliance for Safe Online Pharmacies; Associate Professor, Butler University College of Pharmacy and Health Sciences
John B. Hertig, MS, PharmD, CPPS, FASHP, is faculty and vice chair of pharmacy practice at Butler University. Dr Hertig lectures around the world and publishes on a variety of patient safety, leadership, administration, and health policy topics. His research program is focused on enhancing the safety of the medication use process, while using pragmatic evidence to inform advocacy efforts. He holds various national and international appointments, including with the International Pharmaceutical Federation, where he is vice president of the Americas for the Hospital Pharmacy Section, and as president of the Board of Directors for the Alliance for Safe Online Pharmacies (ASOP Global), where he leads efforts to reduce the patient safety impact of illegal and counterfeit online drug distribution worldwide. He was awarded the ASOP Global Patient Safety Champion Award in 2018. Dr Hertig received his bachelor of science degree in pharmaceutical sciences and his doctor of pharmacy degree from Purdue University. He completed a PGY1 pharmacy practice and PGY2 health-system pharmacy administration residency at the Ohio State University Medical Center while also obtaining a master's degree in health-system pharmacy administration from the Ohio State University.
---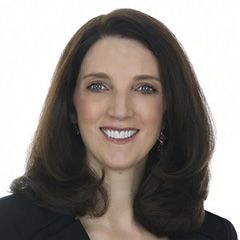 Kelly Swartzendruber
Drug Importation Pharmacist, Colorado Department of Healthcare Policy & Financing
Kelly Swartzendruber, PharmD, CPPS, LSSBB, is the drug importation pharmacist with the Colorado Department of Healthcare Policy & Financing. Kelly's team is tasked with the development and implementation of a Canadian drug importation program for the state. She has provided leadership and support in data analysis, program development, drug importation and safety, Drug Supply Chain Security Act compliance, and federal application writing, which included the submission of the state's Section 804 Importation Program proposal draft to the Department of Health and Human Services in March 2020. Previously, she was employed at a large health care company in multiple roles that included leading and implementing several large projects as well as management at multiple outpatient pharmacy locations. She received her doctor of pharmacy degree from Drake University.