Pharmacists and Patient Safety: ISMP Medication Error Reports and Self-Assessment Tools
Home Study Webinar
$20 Activity Fee – available through October 2, 2023.
As members of the health care team, pharmacists and pharmacy technicians play an important role in improving patient safety by reducing medication errors. The Institute for Safe Medication Practices (ISMP), a nonprofit patient safety organization, is devoted entirely to preventing medication errors and providing tools, resources, and educational programs for health care professionals and consumers to improve patient safety. During this webinar, ISMP experts will discuss how pharmacists can improve patient safety through proactive use of its self-assessment tools and medication error reports. ISMP will also share how outpatient and community pharmacies can proactively assess risk and reduce medication errors by implementing industry best practices in their workflow.
This home study webinar is a recording of the live activity that was held on November 18, 2020.
How to Access the Home Study Webinar and Earn CPE
The home study webinar is eligible for Accreditation Council for Pharmacy Education-accredited continuing pharmacy education (CPE) credit. More details regarding the presentation, CPE activity credits, and browser requirements can be found in the CPE Activity Information Guide.
Follow the steps below to access the home study webinar and claim CPE credit:
Log in to your NABP e-Profile and select the Continuing Education Activities tile to purchase this activity and obtain the access code and instructions.
Log in to NABP's CPE Submission Site and select the "Home Study CPE" tab.

If you do not have a log in for Learner Community, you will need to create an account.

Enter the access code provided in your confirmation email and click "Redeem Code."

Enter only one code at a time.

View the recording, complete the activity in its entirety, including watching the full video, and pass the post-test. Once completed, the Credit section will unlock.
Select the appropriate credit (pharmacy or pharmacy technician), enter your NABP e-Profile ID and date of birth, and click the "claim" button to earn credit.
Claims must be submitted within 60 days from the date you opened the activity.
Michael R. Cohen, RPh, MS, ScD (hon), DPS (hon), FASHP
Michael Cohen is president and founder of the Institute for Safe Medication Practices (ISMP), a nonprofit health care organization that specializes in understanding the causes of medication errors, providing error-reduction strategies to the health care community, policy makers, and the public.
Cohen serves as co-editor of the ISMP Medication Safety Alert! publications and the ISMP consumer website, www.consumermedsafety.org. Cohen is also the chairperson of the International Medication Safety Network. He has served terms on the US FDA Drug Safety and Risk Management Advisory Committee and the Nonprescription Drugs Advisory Committee, and he is a current member of the USP Expert Committee on Labeling and Nomenclature as well as a consultant to FDA.
---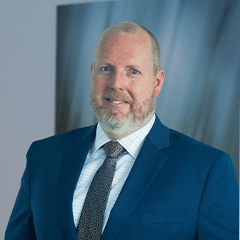 Michael Gaunt, PharmD
Michael Gaunt is a medication safety analyst and editor at the Institute for Safe Medication Practices (ISMP), which he joined in 2004. Gaunt co-coordinates the ISMP National Medication Errors Reporting Program and the ISMP National Vaccine Errors Reporting Program. He also serves as the editor of the monthly ISMP Medication Safety Alert! Community/Ambulatory Care newsletter. Gaunt represents ISMP at several organizations and partnerships, including the National Coordinating Council for Medication Error Reporting and Prevention, the Centers for Disease Control and Prevention PROTECT Initiative, and the Partnership for Health IT Patient Safety. Gaunt has published articles in the patient safety and pharmacy literature, including a monthly column in Pharmacy Times.