Medication-Assisted Treatment: Overcoming Barriers to Improve Access for Patients
Home Study Webinar
Free Activity – available through November 10, 2021.
As regulators continue the fight against the opioid epidemic, the next step is ensuring medication-assisted treatment (MAT) is available for those patients suffering with opioid use disorder (OUD). Unfortunately, few OUD patients have access to MAT due to barriers such as limited access to treatment, the social stigma, cost, and lack of education. The federal government has prioritized expanding access to MAT as an important element in reducing OUDs and overdoses. Because pharmacists are among the most accessible and trusted healthcare providers, they are in a unique position to provide OUD patients with essential care through MAT.
Pharmacists and technicians will learn how pharmacist-provided MAT can help those suffering from opioid use disorder. This webinar also discusses the struggles of addiction and recovery, as well as the steps states are taking to increase MAT access. This home study webinar is a recording of the live activity that was held on October 21, 2020.
CPE Credit
The complimentary webinar is eligible for Accreditation Council for Pharmacy Education (ACPE)-accredited continuing pharmacy education (CPE) credit. More details regarding the presentations, CPE activity credits, and browser requirements can be found in the CPE Activity Information Guide.
Presenters
Timothy Fensky, RPh, DPh, FACA
NABP President, Massachusetts Board of Pharmacy Member
Mr Fensky, a member of the Massachusetts Board of Registration in Pharmacy, is serving as NABP president. He has served one-year terms as president-elect and treasurer and a two-year term as an Executive Committee member. He currently represents NABP on the Pharmacy Compounding Advisory Committee to the United States Food and Drug Administration. He is the pharmacy administrator at Bournewood Health Systems and the chief pharmacy officer at Sullivan's Health Care. He is recognized as a full fellow for the American College of Apothecaries and is an adjunct faculty member at both the Massachusetts College of Pharmacy and Health Sciences and Northeastern University, Bouvé College of Pharmacy and Health Sciences.
---
Erica Schlesinger, PharmD
Assistant Chief Pharmacist, Tennessee Department of Mental Health and Substance Abuse Services
Dr Erica Schlesinger is a West Tennessee native and graduate of the University of Tennessee Health Science Center College of Pharmacy (2017). She completed a PGY-1 managed care residency with the Tennessee Department of Mental Health and Substance Abuse Services and the University of Tennessee. Dr Schlesinger is currently the assistant chief pharmacist for the Tennessee Department of Mental Health and Substance Abuse Services. Her current interests and career goals are centered around health and mental health policy, mental health and addiction treatment and education, and health care informatics.
---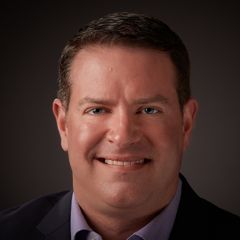 Jake Nichols, PharmD, MBA
Principal, Clinical Product Strategy at axialHealthcare, Specialist in Medications for Addiction Treatment
Jake Nichols is a pharmacist in long‐term recovery with extensive experience in community pharmacy, academia, primary care, managed care, and pharmaceutical industry. He specializes in the treatment of substances use disorders with a focus on medication for addiction treatment. Dr Nichols speaks regularly at conferences across the country, highlighting his experiences as a patient along with the importance and value of treatment. Through his 15‐year struggle with substance use, he found his calling in the field and has dedicated his career to helping patients and their families suffering from this debilitating chronic disease. By providing clinical support for clinicians treating patients with substance use disorder and serving as a vocal advocate for treatment, Dr Nichols has established himself as a key resource within the field. He has spoken at well over 200 pharmacy, nursing, and medical schools across the country, sharing his story with students and faculty. He also regularly facilitates patient and parent support groups. In 2017 he established his own education, clinical consulting, and treatment group called Professional Recovery Associates, of which he is President and CEO. Dr Nichols received his doctor of pharmacy degree from the Massachusetts College of Pharmacy in 2000 and his master's degree in business administration from University of Massachusetts – Boston in 2007. Jake is currently employed as clinical lead for substance use disorder at Axial Healthcare in Nashville, TN.
Home Study Registration
Complete the form to receive an enrollment code for the Home Study Program(s). You will need to log in to NABP's CPE Submission Site and enter the enrollment code to view the webinar and earn credit.