Demystifying Buprenorphine Regulations for Pharmacists and Clinicians
Home Study Webinar
Free Activity – available through March 15, 2024.
During this webinar, you will hear a panel discussion with policy advisors, pharmacists, and DEA to support solutions for pharmacy barriers in filling and dispensing prescriptions for buprenorphine. This panel will explore topics related to dispelling myths about buprenorphine ordering and dispensing regulations from the perspectives of a prescribing provider, DEA, and the National Association of Boards of Pharmacy. The panel discussion format will provide a dynamic knowledge breadth to discuss addressing ongoing barriers and patient advocacy routes.
This home study webinar is a recording of the live activity that was held on January 19, 2023; the webinar was a joint providership between the Center for Addiction Medicine and Policy and NABP.
CPE Credit
The complimentary home study webinar is eligible for Accreditation Council for Pharmacy Education-accredited continuing pharmacy education (CPE) credit. More details regarding the presentation, CPE activity credits, and browser requirements can be found in the CPE Activity Information Guide.
Follow the steps below to access the home study webinar and claim CPE credit:
Complete the interest form for the desired home study.
Check your email to get the access code for the requested home study.
Log in to NABP's CPE Submission Site and select the "Home Study CPE" tab.

If you do not have a log in for Learner Community, you will need to create an account.

Enter the access code provided in your email and click "Redeem Code."

Enter only one code at a time.

View the recording, complete the activity in its entirety, including watching the full video, and pass the post-test. Once completed, the Credit section will unlock.
Select the appropriate credit (pharmacy or pharmacy technician), enter your NABP e-Profile ID and date of birth, and click the "claim" button to earn credit.
Claims must be submitted within 60 days from the date you opened the activity.
Presenters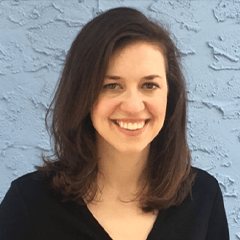 Margaret "Maggie" Lowenstein, MD, MSHP
Assistant Professor of Medicine, Perelman School of Medicine
Margaret "Maggie" Lowenstein, MD, MSHP, is a general internist, addiction medicine physician, and an assistant professor of medicine at the Perelman School of Medicine. Dr Lowenstein's research focuses on novel strategies for implementing evidence-based treatment and harm reduction interventions for opioid and other substance use disorders. She is interested in the delivery of substance use care in general medical settings as well as developing and studying low-barrier treatment models for substance use disorders. Dr Lowenstein also co-chairs the Opioid Use Disorder Workgroup of the Penn Medicine Opioid Task Force and collaborates with partners in Philadelphia to disseminate best practices for opioid use disorder care.
---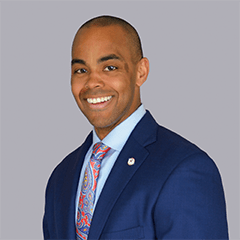 Lemrey "Al" Carter, PharmD, MS, RPh
Executive Director/Secretary, National Association of Boards of Pharmacy
Dr Carter is the executive director of NABP and the secretary of the Association's Executive Committee. Dr Carter currently serves as a governor of the Pharmacy Technician Certification Board (PTCB) Board of Directors and chair of the PTCB Certification Council. Over the years, he has provided expert witness testimony and consultation in the areas of pharmacy practice and regulation. Dr Carter is a former member and chair of the Illinois Department of Financial and Professional Regulation, Division of Professional Regulation – State Board of Pharmacy. In addition to serving on the Board, he was appointed by the Illinois House of Representatives to serve two terms on the Illinois Collaborative Pharmaceutical Task Force.
Previously, Dr Carter oversaw pharmacy operations and professional affairs in the community pharmacy setting. In this position, he was responsible for the day-to-day operations and pharmacy regulatory oversight of more than 9,200 pharmacies in the US as well as oversight, management, and execution of all commercial, Medicare Parts B and D, and state Medicaid plans. Dr Carter graduated from Xavier University of Louisiana, College of Pharmacy, with a doctor of pharmacy degree, and received his master of science degree with studies focused on pharmacy regulation and policy from the University of Florida.
---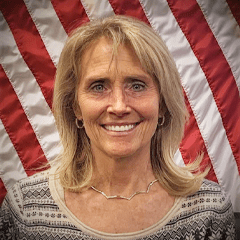 Heidi Carroll
Diversion Program Manager, Drug Enforcement Administration (DEA) Philadelphia Division
Diversion Program Manager (DPM) Heidi J. Carroll began her career with DEA in January 1989, following her graduation from the University of Florida in 1988 with a bachelor of science degree in criminal justice. Ms Carroll attended DEA Diversion Investigator training class #17 at the FBI Academy in Quantico, VA, and became a full-time diversion investigator in April 1989.
In 1989, DPM Carroll was assigned to the Long Island District Office of DEA's New York Field Division, where she spent the next 20 years conducting criminal investigations of numerous significant pharmaceutical and chemical trafficking organizations. Many of these organizations operated on an international level and required coordination with various DEA offices and their international partners throughout the world.
In 2010, DPM Carroll was promoted to the position of diversion investigator for the Europe and Africa region. In this capacity, DPM Carroll was responsible for coordinating precursor chemical and pharmaceutical investigations conducted by all 19 DEA offices in the region, which encompassed over 30 European countries and 44 countries on the continent of Africa. During her six-year tenure overseas, DPM Carroll represented DEA at various international forums, including the United Nations Office of Drugs and Crime (UNODC) and INTERPOL, and worked closely with the International Narcotics Control Board (INCB) in fulfillment of US obligations under international chemical and drug control treaties.
In 2016, DPM Carroll became supervisor of the Houston Division Office Diversion Group, and in July of 2020 she transferred to DEA Headquarters as a staff coordinator in the Pharmaceutical Investigation Section.
In August 2022, DPM Carroll was promoted to the position of diversion program manager of the DEA Philadelphia Division. In her current position, DPM Carroll manages the Diversion Control Program for the states of Pennsylvania and Delaware, with offices in Philadelphia, Allentown, Scranton, Harrisburg, Pittsburgh, and Wilmington, DE.
---
Gilly Gehri
University of Pennsylvania, Center for Addiction Medicine and Policy
Gilly Gehri is a member of the Center for Addiction Medicine and Policy at the University of Pennsylvania. They are a substance use navigator on the CareConnect Warmline, working to directly support patients in accessing low-barrier buprenorphine and other substance use resources. They work to address transportation, financial, and pharmacy barriers in accessing medication and support patients in connecting with long-term care in the community.
---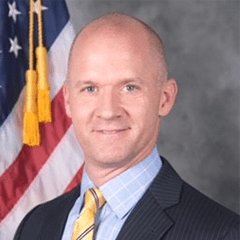 Matthew J. Strait, MS
Deputy Assistant Administrator, DEA
Matthew J. Strait is a 20-year veteran of DEA. His contributions to DEA span several regulatory roles specifically relating to entities authorized to possess controlled substances, currently surpassing 1.92 million nationwide. These roles include activities such as importation, exportation, manufacture, distribution, prescribing, and dispensing.
In June 2020, Mr Strait was appointed to the role of deputy assistant administrator for the Office of Diversion Control Regulatory. He oversees the implementation of several important programs, including registration, scheduled investigations, quotas, and imports and exports of controlled substances, listed chemicals, and tableting and encapsulating machines. From 2017 to 2020, Mr Strait served as chief policy advisor for the Diversion Control Division. In this capacity, he was the senior advisor to the assistant administrator of the Diversion Control Division on a broad range of policy issues impacting DEA's vast registrant population. From 2015 to 2017, Mr Strait directed the day-to-day operations of DEA's Congressional Affairs Section. This section is responsible for providing assistance to the United States Congress on comprehensive legislation action.
From 2009 to 2015, Mr Strait served in the Congressional Affairs Section as a liaison. He worked to address important policy goals, including drug disposal, synthetic drugs, anabolic steroids, quotas, and access to controlled substances by emergency medical professionals. From 2004 to 2009, Mr Strait served as the unit chief of DEA's Quota and UN Reporting Unit. This unit is responsible for oversight and adjudication of quota applications filed by DEA-registered manufacturers of Schedule I and II controlled substances. From 1999 to 2004, Mr Strait served as a drug science specialist in DEA's Drug and Chemical Evaluation Section. This section is where he began his DEA career in 1999 and where he fulfilled many of DEA's reporting obligations pursuant to various United Nations' treaties.
Mr Strait earned his bachelor of science degree and his master of science degree from Virginia Polytechnic Institute and State University, Virginia Tech.
Home Study Registration
Complete the form to receive an enrollment code for the Home Study Program(s). You will need to log in to NABP's CPE Submission Site and enter the enrollment code to view the webinar and earn credit.