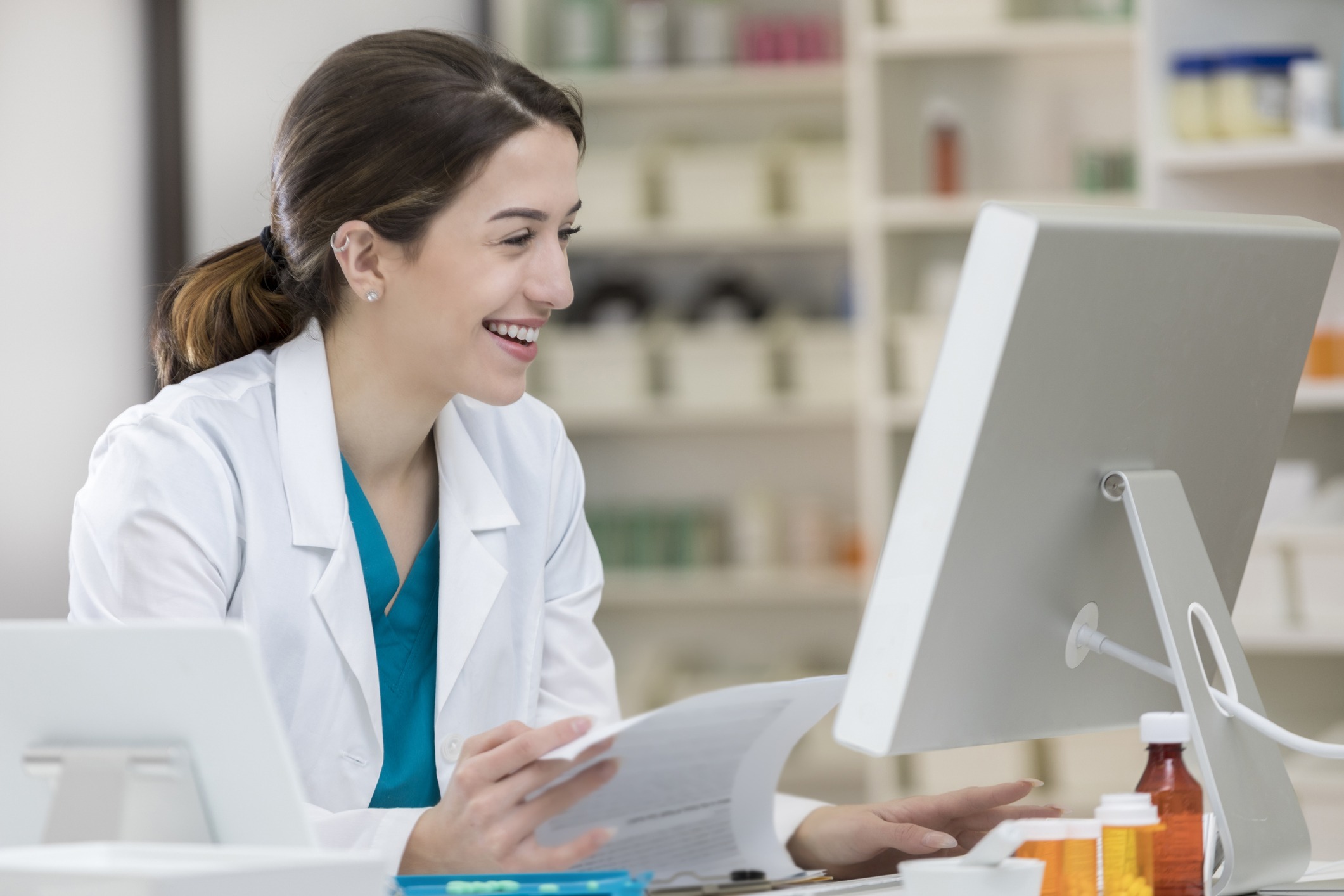 NABP e-Profile keeps your career and compliance data in one spot, saving you time and hassle
It's been a little over a year since we launched a revitalized NABP e-Profile. The new system was a long time coming.
In 2011, we launched the first version of NABP e-Profile. It was great to have our pharmacist and technician programs online . . . except they weren't completely. For example, half the application process for the Electronic Licensure Transfer (e-LTP) program could be completed through e-Profile, but the other half, the Official Application that the boards actually used, was still paper.
But the new NABP e-Profile is truly all-online. Good bye, paper applications. Pharmacists, pharmacy technicians, and others in pharmacy-related professions can keep their career information in one secure platform. And all your data flows from one program into another, so there's no need to re-enter the same information, no matter how many program applications you fill out.
To get here, our technology team condensed our multiple databases into a single repository of over a million individual records. This involved evaluating decades' worth of data to find and eliminate duplicated records. We continually assess and upgrade the system, enhancing security, data transfer, record storage, and data integrity to serve you better.
The result is an NABP e-Profile that gives you a streamlined experience, from the start of your career into retirement. Everything is easily accessible whenever you need it. It serves as your data back up every step of the way. Today's pharmacy student will see it all starting with the PCOA. And more layers are added as you continue through your career.
Technicians can also store education, certifications, CE, employment history, and more. By October 2019, all CPhTs will be required to have an NABP e-Profile to renew their certification. Now you no longer need to enter CE information into your Pharmacy Technician Certification Board account if it is already entered in CPE Monitor. This doubles the convenience because you can easily track ACPE-accredited CE credit and recertify in less time.
For both pharmacists and technicians, keeping your e-Profile information current, such as updating the expiration date and/or standing of your license, ensures that NABP e-Profile continues to work for you. Think of it as a comprehensive, virtual compendium of your pharmacy life, an electronic companion to record your professional milestones. We hope it saves you time, so you can focus on what matters most to you. Go, log in.