How do I verify that ActiveX is enabled when printing is unavailable?
When you try printing your transcript in CPE Monitor, you may get an error message. If you receive the error message, follow the below steps to enable ActiveX for printing.
Select the 'Tools' icon in the upper right corner of the browser (gear icon).

Select 'Internet Options.'
Select the 'Security' tab.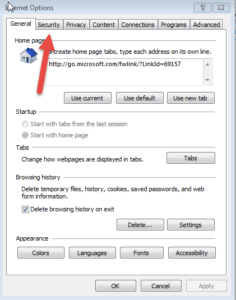 Select the 'Custom Level' button.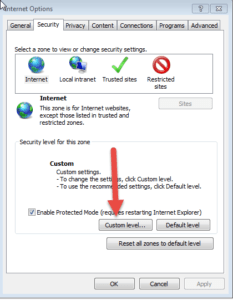 Scroll down until you find the 'ActiveX controls and plug-ins' section and select the 'Enable' button.
Click the 'OK' button to close that dialog box and click 'OK' again to close the 'Internet Options' dialog box.
After following these steps, try printing your transcript again. For instructions on how to print your transcript, see the CPE Monitor FAQ section.