How do I change my name in e-Profile?
Visit the e-Profile dashboard, select the 'Customers' button, and then click on 'Log In as an Individual.' Enter your username and password to access your account.
Select 'My e-Profile.'

Click on 'Update My e-Profile.'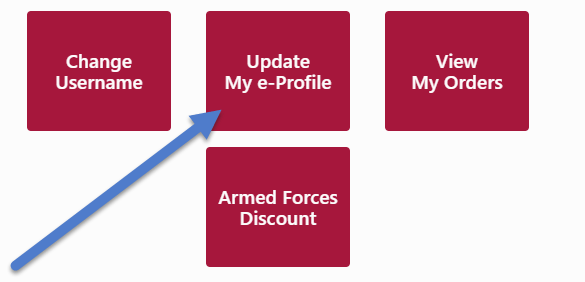 Under 'My e-Profile Details,' select 'Edit or update name.'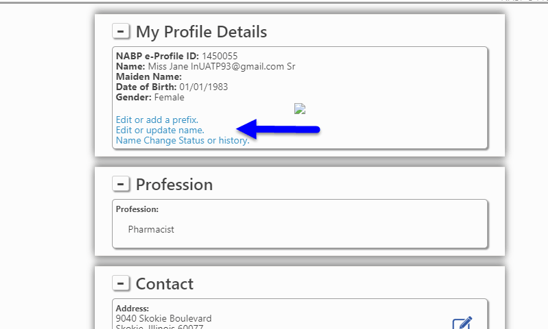 Respond to the prompts and upload a copy of your supporting documentation as specified.
Your name update request will be processed in one to two business days and you'll be notified via email when it is completed. Name updates and changes will be reflected in your NABP e-Profile. If you have a current Authorization to Test (ATT) for an NABP examination, Pearson VUE records are automatically updated. To make updates with your board(s) of pharmacy, contact the board directly. We have contact information for the boards of pharmacy on our website.
If you plan to submit or have already submitted an application for FPGEC or FPGEE, you must send your documentation to the FPGEC Department. See the FPGEC Application Bulletin for more information and be aware that using the online name change process may cause significant delays in your FPGEC application process.