How do I add or update my license, registration, or certification information?
You can do this one of two ways, see the options and steps below. Please keep in mind, you cannot change your license number, the license type, the state, or the issue date in the edit field. To have this information updated, please send all inquiries to updatemylicense@nabp.pharmacy.
Option 1:

On the next page, select 'Standard Service.'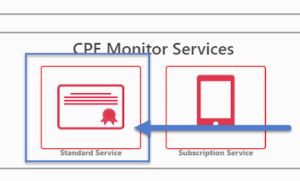 The next page lists your licenses. Scroll to the bottom of the list, click 'Add License,' and enter the relevant information.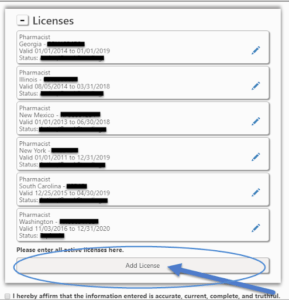 Option 2:
You may also add a license by clicking on the 'My e-Profile' tile on the dashboard.


On the next page, look for the box labeled 'Licenses' and expand it.
Select 'Add License' and enter the relevant information.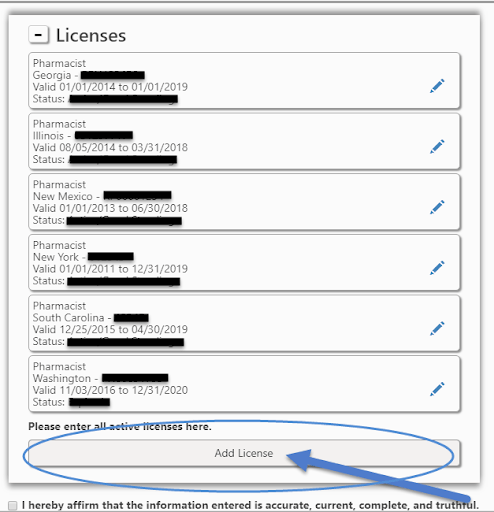 Your CPE Monitor dashboard will automatically be populated with your new license information.